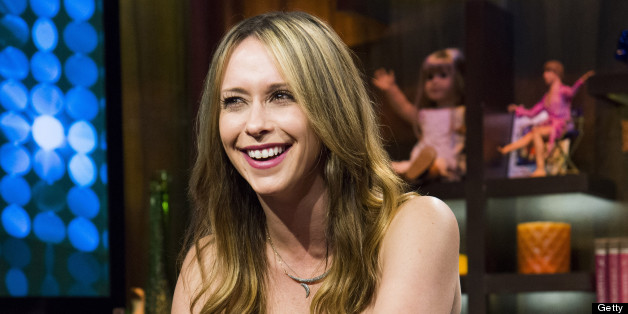 Though plenty of expectant stars use social media to chronicle their pregnancy, Jennifer Love Hewitt won't be one of them.
The "Client List" actress, 34, revealed she was quitting Twitter via a series of tweets Wednesday.
"Unfortunately with all the negativity people choose to send on twitter as well as threats to there own well being," she wrote. "I'm sad to say twitter is No longer for me. I have enjoyed all the kindness and love that came my way, as well as support. But this break is needed."
She continued, "Life should be filled with positivity and holding each other up, not making threats and sending bad vibes. To those of you who made it a joy, thank you from the bottom of my heart."
Hewitt announced both her pregnancy and her engagement to actor Brian Hallisay, 34, in early June. "We're so thrilled and happy to start a family," the couple told Us Weekly in a statement.
Hewitt isn't the only celebrity to take a break from social media recently. Earlier this week, Alec Baldwin told Vanity Fair he had no plans to return to Twitter.
"I said to myself, This is all a waste of time," Baldwin told the magazine. "Meaning it's fun sometimes, but less and less, and less. It's just another chink in your armor for people to come and kill you. I stopped and said to myself, I'm going to try where I just don't do this anymore."
Unfortunately with all the negativity people choose to send on twitter as well as threats to there own well being. I'm sad to say twitter is

— Jennifer Love Hewitt (@TheReal_Jlh) July 3, 2013
No longer for me. I have enjoyed all the kindness and love that came my way, as well as support. But this break is needed.

— Jennifer Love Hewitt (@TheReal_Jlh) July 3, 2013
BEFORE YOU GO
PHOTO GALLERY
Celebrities Who Have Quit Twitter