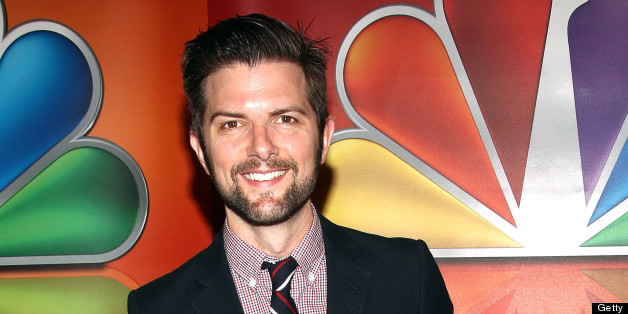 Now famous for winning Leslie Knope's (Amy Poehler) heart on "Parks And Recreation" and for his "Party Down" bow tie, Adam Scott was once gunning for a role on "Six Feet Under."
He did end up scoring a role on the HBO drama -- as David's (Michael C. Hall) love interest for two episodes-- but it wasn't the role he initially auditioned for.
"You know how I got that role? It was me, Michael C. Hall and Jeremy Sisto testing for the role that Michael ultimately got ... He and I got to know each other a little bit [during the casting process], and then six months later, they had me come in to play his boyfriend for two episodes," Scott told TVLine.

Looks like it's always good to have Dexter Morgan on your side!
Check out Scott's 2002 appearance on the series in the video below:
PHOTO GALLERY
Stars' Missed TV Opportunities