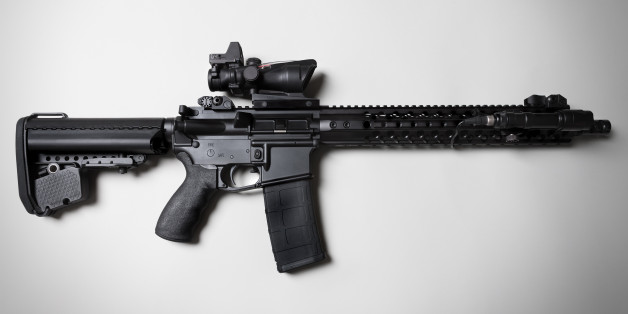 Two more murders have been linked to a U.S. agency's "gunrunning" program, according to Department of Justice documents, the Los Angeles Times reported Friday.
A rifle used to kill Mexican police chief Luis Lucio Rosales Astorga and his bodyguard in January was one of those lost during Operation Fast and Furious, a program carried out by the Bureau of Alcohol, Firearms and Tobacco (ATF)'s Arizona office from 2009-2011.
Astorga and his bodyguard were ambushed by gunmen in the city of Hostotipaquillo, in the central Mexican state of Jalisco, as Astorga attempted to drive his son to school, the LAT reported. After the shooting, local officials said some of the suspects confessed to two other shootings in the same area, including one where seven people were killed, the paper added.
Operation Fast and Furious was intended to allow licensed gun dealers to sell weapons to straw buyers in the hopes that federal agents would be able to track the guns to high-level cartel members in Mexico. But the ATF lost track of over 1,300 guns during the controversial operation, only 710 were recovered, according to Justice Department records.
A Mexican politician, Humberto Benitez Trevino, said in 2011 that 150 people in Mexico had been killed or wounded by guns that U.S. officials had allowed to cross the border, the LAT reported at the time.
In a high-profile 2010 case, U.S. Border Patrol agent Brian Terry was killed in a firefight with drug dealers who had snuck across the Arizona/Mexico border. Two guns that were recovered in the area had been tracked by the ATF. Terry's relatives subsequently sued the federal government.
Last June, House Republicans voted to hold Attorney General Eric Holder in contempt of Congress for not turning over records relating to the Fast and Furious investigation.
(h/t shazbaz on Reddit)
BEFORE YOU GO
PHOTO GALLERY
Photos From The Operation Fast And Furious Investigation