It really has been a while since Rihanna flashed her underboob at us and we've been having sleepless nights. But no longer!
The singer took to Instagram today to post a series of artsy selfies. Riffing off Robin Thicke's highly controversial track "Blurred Lines," Rih posted a photo of herself taking off a black and white top and captioned it "#blurredlines." In the process, Rih exposes her underboob in an undershirt we want to call a bra, but really doesn't cover her breasts much at all.
Her winged tattoo and belly chain are visible in the photo as well.
Rihanna recently performed in Denmark as part of her Diamonds World Tour and will perform in Poland next... which we know because she posted a photo of herself stepping off a plane, wearing a blurred lines suit that shows off her toned tummy. She captioned it "Hello Poland!"
Stay classy, Rihanna.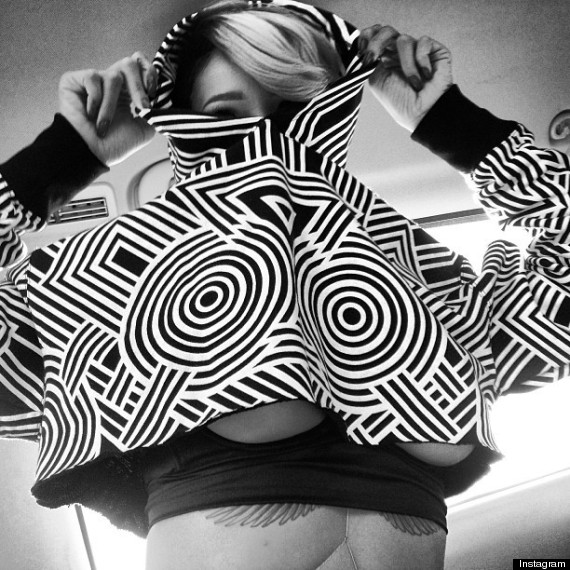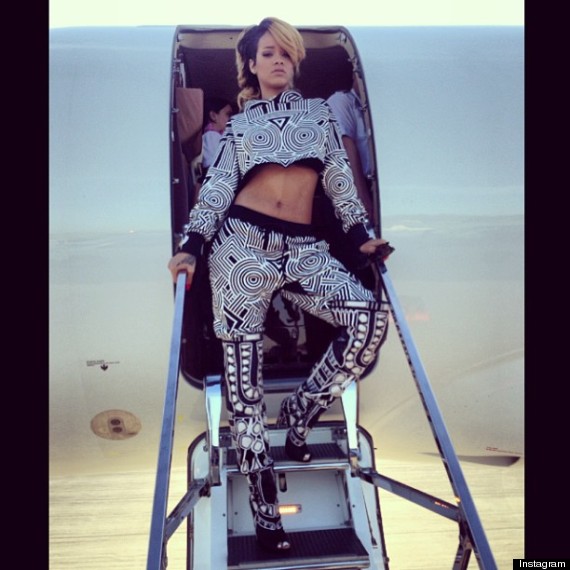 BEFORE YOU GO
PHOTO GALLERY
More Celebrity Side Boob