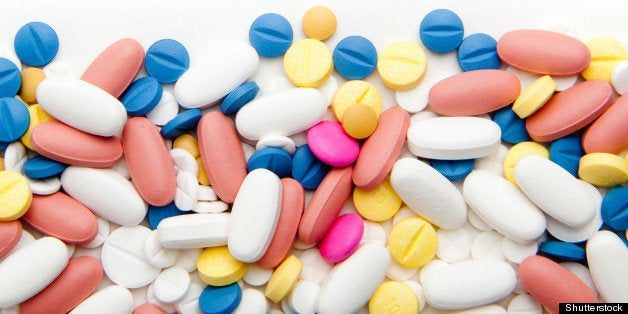 In their battle to shut down some of the nation's busiest and most profitable pain management clinics, federal authorities used everything in their arsenal.
Agents went undercover and posed as patients. They tapped phones to record calls and text messages. They seized security video from cameras installed by the owners of the clinics, recorded their own undercover videos and used the IRS to follow the money.
They eventually raided the South Florida clinics, known as 'pill mills,' and amassed more than 1.2 million pages of records and statements before they started prosecuting suspects.
It took more than two years, but federal agents shut down the $40 million businesses that operated in Broward and Palm Beach counties until the March 2010 raids.
The evidence also persuaded 28 co-defendants -- the owners, staff and most of the doctors who wrote prescriptions -- to plead guilty and go to prison.
Just two South Florida doctors accused of illegally prescribing massive amounts of the addictive pain pill oxycodone decided to fight the charges, and they have been on trial in federal court in West Palm Beach for the past month.
Because they opted to go to trial, their defense lawyers say federal prosecutors are treating them more harshly -- charging Dr. Cynthia Cadet, 43, with contributing to the overdose deaths of seven patients and charging Dr. Joseph Castronuovo, 74, of Key Largo, in the overdose deaths of two patients.
None of the other doctors were charged with causing deaths, though the defense said records show some of their patients died, too.
The two doctors on trial also face other charges related to what federal prosecutors say was a conspiracy to sell as many pain pills as possible to addicts and street drug dealers, who sold them at a profit in Kentucky, Ohio and Tennessee.
While prosecutors told the judge they have more than enough evidence to prove the allegations against the two doctors, they do not have video of either one treating a patient.
But many of the doctors' former patients lined up to testify that the physicians did only the most cursory interviews and examinations before literally using a rubber stamp to prescribe highly addictive medications.
Patients testified they lied, cried and twisted their bodies during MRI tests to fake injuries and persuade doctors to give them what they wanted: a powerful cocktail of pain pills to swallow, snort, inject or sell to drug dealers and other addicts.
As testimony in the trial entered its fourth week, prosecutors played security video from the crowded Lake Worth clinic that showed Cadet spent an average of less than five minutes with her patients.
FBI Agent Kurt McKenzie testified he spent day after day analyzing the videos and using a stopwatch to record the amount of time between when a patient crossed the threshold into the examining room -- where prosecutors say barely any examining was done -- and when the patient walked out with a prescription.
Prosecutors, and some of the doctors' former patients, say that Cadet and Castronuovo routinely prescribed anything from 120 to 240 oxycodone pills that were 30 mg in strength, with other pain pills that were half as potent and anti-anxiety medication.
Other star witnesses who have testified in the trial, which is expected to last another month, include many of the 28 co-defendants who admitted they were part of the alleged conspiracy.
Handcuffed, shackled and dressed in jail scrubs, the former owner of the clinics and several doctors were ushered onto the witness stand to testify that all of the doctors were hired with the implicit understanding that they would prescribe as many pain pills as they possibly could without attracting the unwanted attention of the federal Drug Enforcement Administration.
It's impossible to guess how jurors are interpreting the testimony from admitted felons who said they hoped their cooperation against others would get them a get-out-of-prison-early pass, but the prosecution and defense have scored some points along the way.
Castronuovo's attorney Thomas Sclafani said he relished one moment in court when a witness testified that Castronuovo prescribed pills to him then identified a black man sitting in the audience as the doctor instead of Castronuovo, who is white and was sitting at the defense table.
Sclafani and Cadet's lawyer, Michael D. Weinstein, hammered away at the credibility of former patients, many of whom have criminal records and were addicted to drugs. The defense also tried to undermine the testimony of the other doctors who pleaded guilty to related charges, suggesting that just because other doctors pleaded guilty does not mean that everyone was part of a conspiracy.
"All of the doctors were placed under enormous pressure by this investigation," said Sclafani. "I think it became clear from listening to some of the [doctors'] testimony at trial that they really did not believe they were violating the law."
Christopher George, 32, the former owner of the clinics -- which operated in Wilton Manors, Fort Lauderdale, West Palm Beach and Lake Worth -- pleaded guilty to charges that earned him the longest prison sentence imposed so far.
George, a former home builder with no medical training, testified that he hired doctors only after assuring himself that they would prescribe medications at the levels he wanted -- and that he would "de-hire" or fire them if they didn't.
Cadet's defense is that she believed she was providing appropriate medical care to each individual patient, as the law requires.
"We're doing a service and getting money for it," Cadet told George in one phone call that was secretly recorded by law enforcement just after the clinics were raided in March 2010.
Her lawyer, Weinstein, said Cadet was videotaped having a patient with needle track marks on his arms removed by security and that she referred other patients to what she thought were drug "de-tox" services at another clinic.
Cadet was paid more than $1 million and distributed 2.4 million pills in about 18 months, prosecutors said. Castronuovo, who worked just two days a week for $1,500 a day in West Palm Beach, made about $150,000 and distributed 700,000 pills, prosecutors said.
Castronuovo suffered from severe pain himself and used pain pills to ease his own suffering, which made him more empathetic and understanding of his patients' pain, Sclafani told the jury.
But jurors also heard an agent testify that Castronuovo, who initially planned to plead guilty to a lesser charge until he pulled out of the plea agreement, made self-incriminating statements during a meeting with a prosecutor and agents in 2011.
"This place was illegal. My motivation was financial and I needed the money," was what Castronuovo said at the meeting, DEA Agent Alfred Cortes testified.+
On cross-examination, the defense attacked Cortes' credibility and alleged that his written report of the unrecorded meeting had summarized and interpreted Castronuovo's words in the most incriminating way possible.
For example, Cortes testified that Castronuovo described some of the patients as obvious addicts and said he prescribed pills to people who tested positive for "illegal drugs."
When Sclafani told Cortes that Castronuovo actually said he presecribed pain pills to people who had tested positive for marijuana use, the DEA agent retorted: "Marijuana is an illegal drug." Cortes then insisted there was no distinction to be made between marijuana and cocaine or heroin.
The prosecution, FBI and DEA all declined to comment because the trial is continuing.
pmcmahon@tribune.com, 954-356-4533 or Twitter @SentinelPaula ___
(c)2013 the Sun Sentinel (Fort Lauderdale, Fla.)
Distributed by MCT Information Services