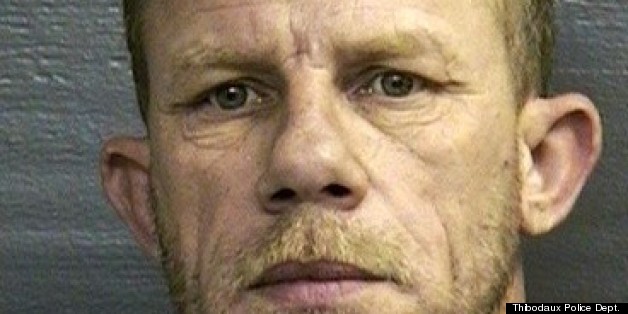 Recipe for disaster: Stuff steaks in pants, tenderize employee with fists, then marinate in city lockup.
Alleged "steak bandit" Arty Marcel got t-boned by local law enforcement last Tuesday after he tried to pick up some choice cuts from the meat section of a Thibodaux, La., grocery store on the sly.
Marcel began hitting a store employee after he was confronted about some steaks that he'd allegedly concealed within his pants. Other employees jumped in and restrained Marcel until police arrived. He's now facing charges of battery and theft of goods.
This isn't the first meat theft to make news this year. In May, a Georgia man led police on a high-speed chase after stealing six baby back ribs, three ribeye steaks and nine New York strip steaks -- worth $350 -- from a local supermarket, according to the Augusta Chronicle.
In March, a federal grand jury in Amarillo, Texas, indicted four men accused of conspiring to steal entire shipments of meat in daring, large-scale truck heists.
Believe it or not, thieves don't necessarily steal prime cuts of meat because they're hungry. In 2011, police in Austin raided several restaurants after an informant told them management had knowingly purchased meat stolen from supermarkets, KVUE reported at the time. Investigators told the station that "thieves would hide the meat in their pants or backpacks ... then walk long distances or ride the bus to sell the meat to restaurants."
"When we heard the volume going through, we knew this wasn't just two or three people stealing a couple steaks for their BBQ at home," Austin Police Sgt. David Socha told KVUE. "This was becoming, I want to say, almost a commercial enterprise."
BEFORE YOU GO
PHOTO GALLERY
Dumb Criminals: Mugshot Gallery