If your heart pounds for the dark perils of Gotham City, this upcoming auction is right up your alley. Two hugely influential Batman issues are heading to auction in August.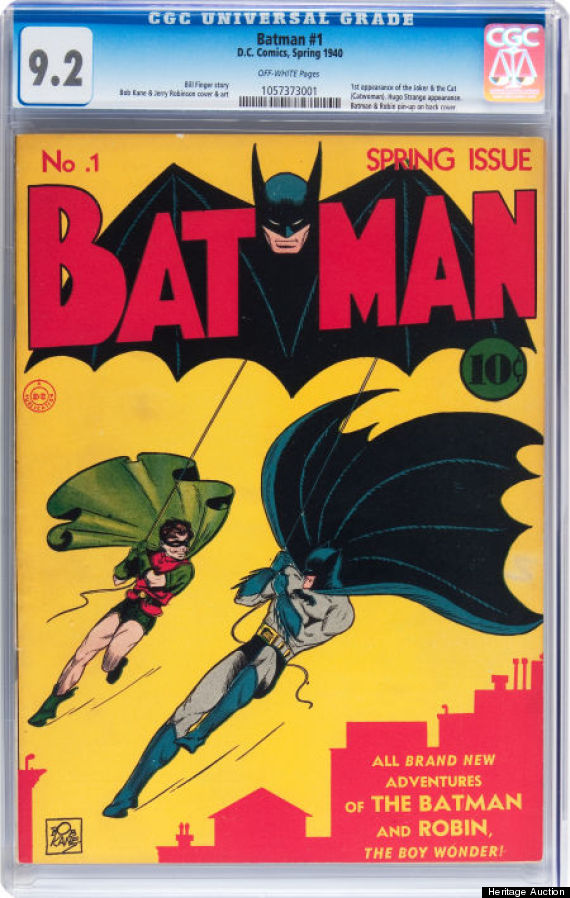 "Batman #1," featuring the first-ever appearances of the Joker and Catwoman, is up for grabs at Heritage Auctions' Comic and Comic Art Auction next month. Currently, Batman #1 is the sixth most-valuable comic book of all time, and features cover art by legendary illustrators Bob Kane and Jerry Robinson. However, this isn't its first time on the chopping block; the work, which boasts a 9.2 grade cover, was auctioned two years ago for nearly $450,000.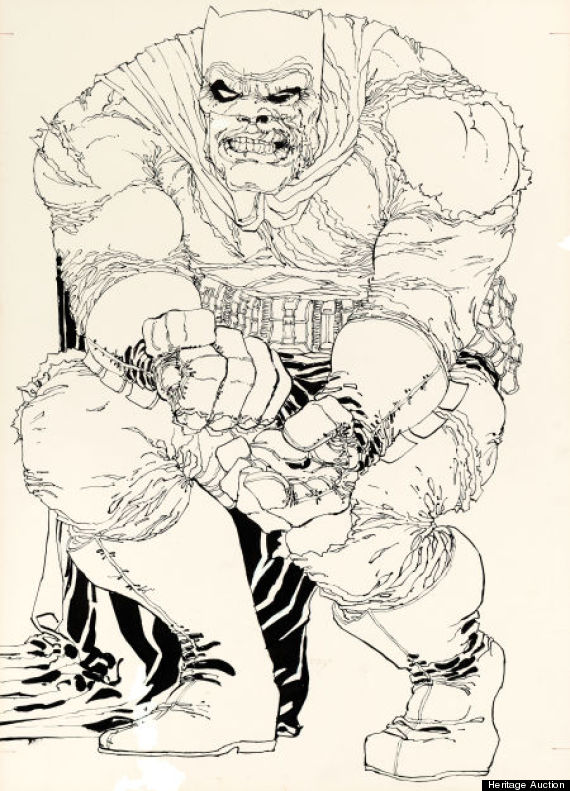 The sale also features Frank Miller's black-and-white cover art for "The Dark Knight Returns #2," combining the now iconic storyline with Miller's signature grit. The radically grisly depiction of Batman's face is slated to to sell for more than $500,000, according to the Associated Press.
Heritage Auctions' Vintage Comic and Comic Art Auction takes place August 1 until August 3 in Dallas, Texas.
Let us know if you're tempted to dig into your piggy bank for this one in the comments.
Correction: In a previous version of this article, we mistakenly used "chopping block" when we meant "auction block." We regret the error.
BEFORE YOU GO
PHOTO GALLERY
TV Characters In Comic-Con-Worthy Costumes