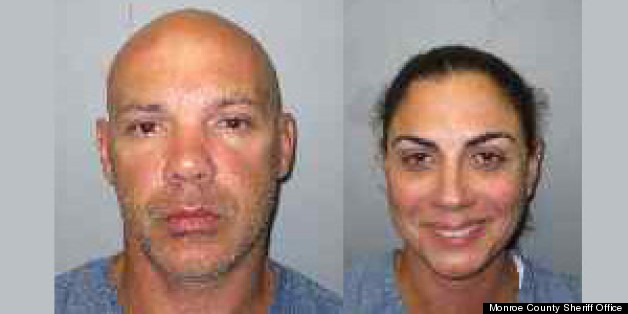 Meet Miami's classiest couple: George Burns, 44, and Midiala Siverio Dunn, 43.
Burns and Dunn celebrated the Fourth of July by reportedly attacking two women in a Key Largo bar, according to Monroe County Sheriff's Office.
The couple allegedly walked into the Big Chill Bar Thursday night, tried to grab pizza off the women's table, and called them fat before Burns reportedly struck both, knocking one to the ground, according to police.
One of the victim's fathers followed Burns and Dunn into the parking lot where he and Burns fought.
Another woman attempted to keep Dunn away from that fight when Dunn punched her, cops say.
Burns was charged with three counts of battery and Dunn with one.

BEFORE YOU GO
PHOTO GALLERY
Dumb Criminals: Mugshot Gallery