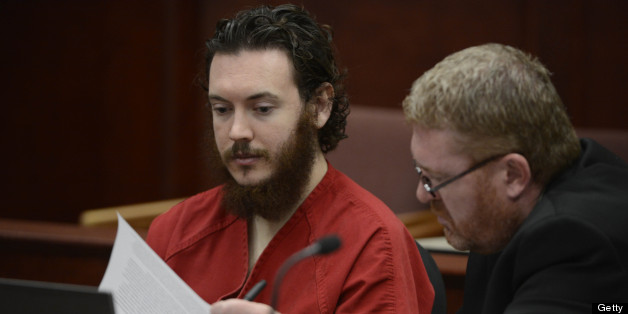 By Keith Coffman
DENVER, July 8 (Reuters) - The Colorado judge presiding over the murder case of accused theater gunman James Holmes said on Monday he will hold a pretrial hearing to decide which graphic images of the shooting rampage can be shown to jurors.
Attorneys for the one-time University of Colorado neuroscience graduate student, who has pleaded not guilty by reason of insanity, filed a motion seeking to limit pictures displayed at trial, saying they could prejudice the jury.
Arapahoe County District Judge Carlos Samour Jr. said in a written order that it "makes sense" to litigate the issues ahead of the trial, which is scheduled to start in February 2014.
"Otherwise, such litigation may cause delays during the trial and/or frequent recesses for the jury," Samour wrote.
Holmes, 25, is charged with multiple counts of first-degree murder and attempted murder for the July 2012 rampage at an Aurora, Colorado cinema during a screening of the Batman film "The Dark Knight Rises."
Twelve moviegoers were shot to death in the spree and 58 others were wounded, while another dozen people were injured fleeing the theater. Prosecutors have said they will seek the death penalty against Holmes, a California native, if he is convicted.
The judge ordered prosecutors to provide the defense with copies of all photographs, videos or other images they intend to use three days before the pretrial hearing, which has yet to be scheduled.
Separately, the judge granted a request by Holmes exempting his parents from an order that precludes witnesses from listening to trial testimony.
Prosecutors did not object to that motion but said in their response that it was "ironic" that public defenders sought the exemption while pushing for other witnesses to be barred from the courtroom. (Editing by Dan Whitcomb and Steve Orlofsky)
BEFORE YOU GO
PHOTO GALLERY
Batman Premiere Shooting At Century 16 Cinema