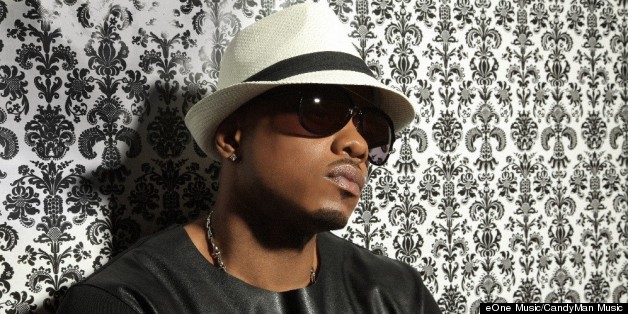 This week R&B veteran Donell Jones will release his long-awaited seventh studio album, "Forever," via his label imprint CandyMan Music in conjunction with Entertainment One Music.
The 12-track opus features the platinum-selling crooner veering back to the "basics" with live instrumentation and inspirational songwriting on songs including the album's title track, "Forever," as well as Jones' personal ode to his mother aptly titled, "A Mother's Love."
During a recent interview with the Huffington Post, the Chicago-native opened up on the project in addition to his experience running his independent CandyMan Music label.
On the album's lead single, "Forever," you dedicated the track to your "22." What's the meaning behind the term, "22"?
Me and my girl was looking on the internet and we were checking out life path numbers. And that was her life path number. So I said, "you know what, instead of putting your name in the record I'm just going to say, my 22." So that was my message out to her without really having to put her name down.

Do you think R&B is missing the sentimental value it once had?
I think R&B is missing the art of storytelling. And the art of storytelling through videos. That's what we use to have. I think nowadays what the problem is, back in the days we used to have all the different singer-songwriter producers and once we heard their record you knew exactly who it was. Nowadays a lot of the younger artists are going to the same producers, and that's what's making the record sound the same. You don't have a variety of different sounds out there, so when you get a chance to hear something that's really good you go, "oh wow, I like that sh*t. That's different." Different is good now.
There's a track on the album is titled, "Step The F Off." How should fans interpret that?
[Laughs] It's pretty much about this chick who got a man and she tries to hit up on you. A lot cats think that there's cats who be trying to hit up on their girl, but sometimes it be the girl. So it's like, "yo, you need to step off because I ain't trying to fight this dude over you." I don't want one night of pleasure to end up in a lifetime of misery.
On a lighter note, you also took time out to pay homage to your mother on "A Mother's Love."
I really wanted to think about what my mom had been through. Just watching her as a kid and watching all the things she had to go through being a single mom. My dad was around, but I still lived with my mom and I had to watch her go to work. We struggled a little bit, but what held us together was the love. So I just really wanted to put a song out there. It hadn't been a song in a while since Boyz II Men put out their song for moms. I think mothers don't get enough credit. The fathers don't either, to be honest with you. But I just wanted to say something to my mom because I love her to death.
What was her initial reaction to the track?
She heard it as I was writing it. As soon as I played it for her she immediately started crying.
Was there any music that inspired you during the recording process?
To be honest with you, every time when I go in to make any one of my albums I usually listen to the Isley Brothers, Teddy Pendergrass, Michael Jackson, Stevie Wonder. And that's been my process since the beginning. I always go back and listen to those songs just to clear my mind… I really feel like those artists had a lot of great music as well as instrumentation.
Among today's artists, is there anyone who you would love to collaborate with?
I would love to do a record or two with Drake. I think that would be off the chain. I love his style. I love what he does. I think we could make some great music together. We could possibly do something along the lines of "Best of Both Worlds."
Where do you envision your label, CandyMan Music, in five to ten years from now?
I see the label growing tremendously. I'm definitely about to step out in search of some new talent. I want to help some young artists discover their dreams and make them a reality. Also, I'm really trying to get back out there as a songwriter and a producer. I took a little bit of time off and focused on myself. I just hooked back up with Edward "DJ Eddie F" Ferrell, who was the guy who discovered me. We're just going to win. It's all about putting out as much material as we can. Quality material.
Donell Jones' "Forever" hits stores and digital retailers on July 9.
WATCH:
BEFORE YOU GO
PHOTO GALLERY
Iconic Album Covers