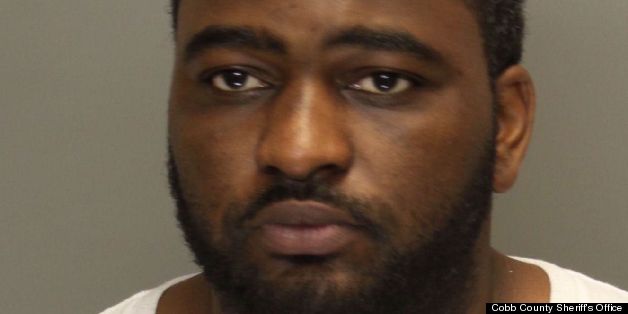 The son of former Giants star Lawrence Taylor was arrested Sunday in Georgia on charges of statutory rape, sodomy and child molestation.
Lawrence Taylor Jr. was arrested July 7 in Powder Springs, Ga., the Cobb County Sheriff's Office told Atlanta-based CBS affiliate WGCL. He was placed in custody and charged with statutory rape, aggravated child molestation and aggravated sodomy.
According to the warrant, obtained by TMZ, Taylor Jr.'s accuser is a female under the age of 16. The charge of sodomy does not refer to anal sex, but rather oral sex. He allegedly forcibly performed oral sex on the accuser by spreading her legs apart and pulling her bathing suit to the side. This act led to the charges of sodomy and child molestation.
Another underage female at the scene told cops she had sex with the 6-foot-1, 230-pound suspect multiple times last year, according to TMZ. This accusation led to his being arrested for statutory rape.
The 32-year-old, who is known as T.J., remains in jail without bond, according to the New York Daily News.
This is not the only rape charge to rock the Taylor family.
The Hall of Fame linebacker was charged with rape and patronizing then-underage prostitute Cristina Fierro back in 2010. He pleaded guilty and avoided jail time, but was sentenced to six years' probation and is a registered sex offender. Last November, a jury rejected Fierro's claims that Taylor assaulted her when he failed to recognize her distress while they had intercourse in a hotel room two years prior.