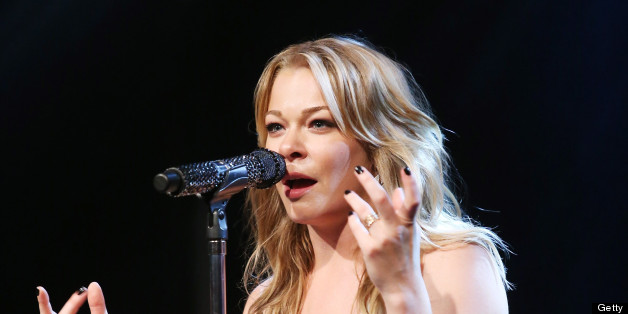 LeAnn Rimes has become an outspoken advocate for anti-bullying efforts, having coped with more than her share of Internet vitriol.
But Rimes tells "Entertainment Tonight" that she was tormented long before the days of social media.
"I was bullied when I was a kid -- when I was in junior high. A lot of girls can get real mean during the sixth grade year," she said. "I used to perform around Dallas and Texas where I lived, a lot. My principal would put something on the bulletin board if I was in the newspaper or something, and there was this clique of girls that did not like it. So, I had my locker egged, I had a girl bring a knife to school the last day of sixth grade and tried to kill me! Awesome. So, I'd say I was bullied a little."
After entering rehab for stress and anxiety last August, the 30-year-old singer told Katie Couric she was feeling refreshed.
"I think it's really hard to deal with Twitter and Facebook," Rimes said in the October 2012 interview. "And it's hard to take it day after day of reading and seeing things that someone you don't even know says about you. As much as you said you don't want it to penetrate, it does, because you're human."
She added, "Everyone has an opinion of how I am and how I should be, and now I'm focusing on how I want to be."
BEFORE YOU GO
PHOTO GALLERY
Celebrity News & Photos