Police in New Orleans are searching for the driver of a white Porsche who allegedly killed an officer in a hit and run accident.
Off-duty cop Rodney Thomas, 52, was involved in a fender bender on Interstate 10 in the city around 1 a.m. Sunday, according to the Times-Picayune. As Thomas checked on the other driver when another vehicle -- believed to be a recent-model Porsche Panamera -- struck him and sped away.
Thomas was pronounced dead at a local hospital.
Authorities are calling on whoever is responsible for the fatal crash to confess.
"To not turn yourself in is such an insulting thing to do to the families and the community, just hold yourself accountable, turn yourself in," said NOPD Superintendent Ronal Serpas, according to WWLTV.
WVUE has more on Thomas' background:
Officer Thomas had been on the force since 2005 and is described by those who knew him as an up-beat, incredibly friendly man. Carla Jewell not only knew Thomas through her husband, a former NOPD officer, but she also served him coffee every morning at her business. Jewell says, "He's a beautiful man and anybody who knows him will tell you that. He would always come in with a smile, a compliment, never a bad word to say."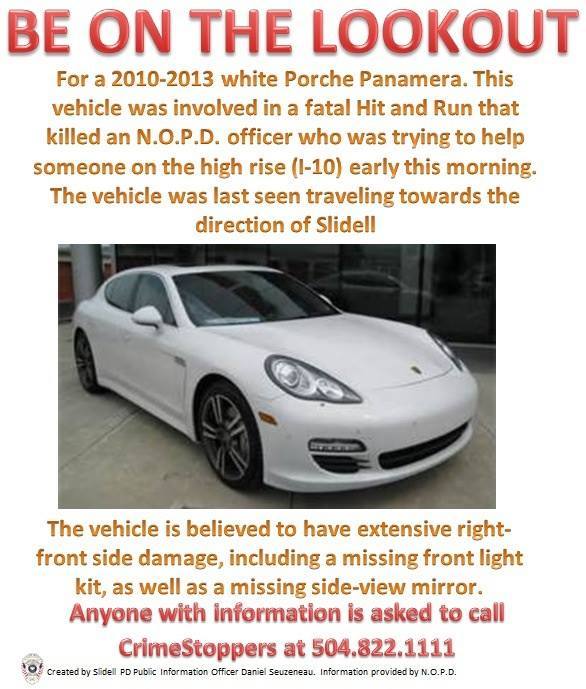 BEFORE YOU GO
PHOTO GALLERY
10 Major Crimes That Shocked the Nation (SLIDESHOW)