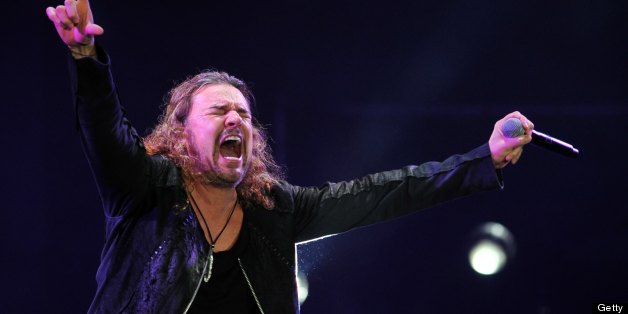 Let this be a warning to double-check the credentials of shady businesses with terrible websites before handing them tens of thousands of dollars.
The tiny border town of San Luis got bilked for $50,000 by scammers in Mexico promising to book a concert for the pop band Maná, the Yuma Sun reports.
The city thought it had booked the Grammy Award-winning band to play at the San Luis' Barrier 2 Bridge conference in February 2012.
But Maná never showed up and the "booking agency" that accepted the city's wire transfer didn't return phone calls and emails demanding a refund.
The Yuma Sun first reported the scam story back in Setpember of 2012, but it reappeared last week when city officials announced they would write the money off as a loss, since the investigation carried out by local police never led to an arrest.
The San Luis City Council sent the money to a group called Gente PV. Maná denied ever working with them.
Local agency Premier Entertainment recommended Gente PV, saying they could use the outfit to book Maná, according to San Luis City Attorney Glenn Gimbut.
"They lied," Gimbut said of Premier last year, according to the Yuma Sun. "They said they had worked with them before. Later they admitted that they hadn't, that they had found Gente PV's name on the Internet."
Gente PV describes itself as a booking agency on its very 1990s-looking website, which features images of Shakira, Pitbull, Calle 13 and other artists. The site claims to represent Winsin & Yandel, "Jesee" & Joy (misspelled), and Juanes, among others.
BEFORE YOU GO
PHOTO GALLERY
27 Celebs You Didn't Know Were Latino