Vintage TVs had something that current televisions don't -- their own built-in furniture unit. While we have to concern ourselves with where to put the cable box when we wall-mount our flatscreens, back then, homeowners had to rethink an entire room's layout when they brought home their TV.
We haven't seen a console set in ages, but if there is one still in your life then you might be interested in this potential DIY idea. Here, a homeowner with way more imagination than us turned their vintage TV into a display case.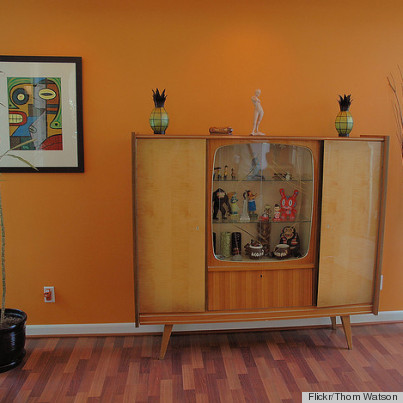 Flickr photo by Thom Watson
If you don't need a display space but do have an old set, you know what we'll say: Turn it into a bar.
For more creative repurposing ideas, check out this slideshow.
PHOTO GALLERY
5 New Uses For Everything