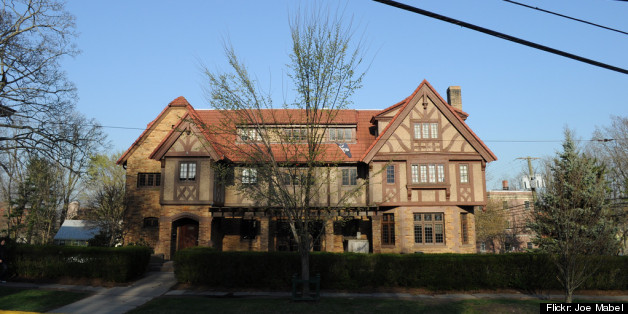 Attorneys for a woman who was raped at the Wesleyan University Beta Theta Pi house filed a motion in federal court last week that accused the fraternity of trying to intimidate the victim by forcing the court to reveal her identity.
The woman, identified only as Jane Doe in court documents, has proceeded anonymously to date in her civil lawsuit against the fraternity, its national organization and Wesleyan for her rape at the Beta house in October 2010.
The fraternity argued in a motion filed in U.S. District Court last month that Doe should not be granted anonymity while making what they characterize as defamatory statements against Beta, such as claiming in court filings the Wesleyan chapter in Middletown, Conn., was known as a "rape factory" on campus.
Douglas Fierberg, Doe's attorney, described the move in a statement as a "brutish request by the fraternity."
"[The] motion has absolutely nothing to do with fairness and is really intended to intimidate Jane, and other rape survivors, from bringing civil suit in circumstances where, as here, the truth rightly shocks the normal conscience," Doe's attorneys wrote in a motion filed July 2.
As a freshman at Wesleyan, Doe was assaulted at the frat's Halloween party in 2010 by John O'Neill, who was neither a member of Beta nor a student at the university. O'Neill was convicted of lesser charges in June 2012 and sentenced to 15 months in prison. Doe has since left the school. Her lawsuit claims that the fraternity and university failed to protect her from the assault.
"Simply, this case is not one of those 'exceptional circumstances' requiring plaintiff's anonymity," Jeremy D. Platek, an attorney for the fraternity, said in a letter to Fierberg, according to the Hartford Courant.
Wesleyan and Beta Theta Pi did not respond to request for comment from The Huffington Post.
Doe needs anonymity, her attorneys claim, in part due to harassment she has faced since reporting her 2010 assault. The court filing goes on to contend that Wesleyan and Beta have a history of failing to protect women from sexual violence and subsequent harassment after they report the crimes. They cite another woman, referred to under the pseudonym "Mary," who reported being raped at the Beta house in the summer of 2006.
A male Wesleyan dean "pressured Mary into making an oral agreement to resolve her complaint," court papers say. The agreement "purportedly barred the rapist from being on campus after classes, having any contact with Mary, and participating in some senior activities." However, the accused student was not suspended or expelled from Wesleyan.
Mary and her sister suffered harassment from the accused student's peers, according to court documents: "At one point, Mary learned of plans the rapist had to throw a party at the Beta House. She notified Wesleyan, and it intervened to prevent the party. The party was then purposely moved to the apartment directly next door to Mary's." (Italics added by Doe's attorneys)
Doe's attorneys have also cited an essay, titled "Wesleyan's Great, Unless You Get Raped," as further evidence the private university does not adequately respond to sexual misconduct.
"My client, Jane Doe, overcame fear, humiliation and pain to see the man who raped her prosecuted, and, then, to file suit against those who failed to protect her and others from rape at the Beta House," Fierberg said in a statement. "Jane, like other rape survivors, must not be forced by courts to expose her identity to the world as a crushing price for seeking justice."
BEFORE YOU GO
PHOTO GALLERY
Schools Investigating Or Reviewing Policies On Sexual Assault