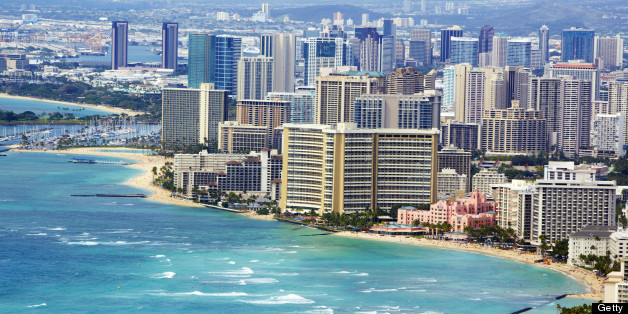 For Angelenos, a tropical getaway to Hawaii is looking a lot more affordable thanks to a new promotion by Allegiant Air.
Allegiant is debuting nonstop jet service from Los Angeles to Honolulu starting Oct. 30. And to celebrate, they're offering tickets as low as $99 to travelers who book by July 14.
Now for the fine print: $99 tickets are one-way and are in limited supply. The last day to fly for $99 is Feb. 13, 2014. Other fees and restrictions could apply.
Savvy travelers already know that booking air fare to Hawaii during the off-season (from September on, excluding holidays) could save hundreds of dollars.
Even so, average roundtrip airfare from LA to Hawaii averaged up to $700 as of March 2011, which makes $99 tickets an eye-boggling opportunity for bargain travelers.
If you miss out on the $99 tickets, the next group of discounted tickets costs $150 -- still a great deal compared to average prices.
But if $150 is still too much to spend on a ticket to paradise, follow ice cream sandwich truck CoolHaus around LA Tuesday for a free Coconut Almond Cookie sandwich with Bananas Foster Ice Cream in celebration of the Allegiant flights. Catch them on Wilshire Boulevard from 1 - 2 p.m. and again on the corner of Ventura Boulevard and Radford Avenue from 3 - 5 p.m.
BEFORE YOU GO
The editors of ISLANDS have compiled their top 10 favorite places to live during the frigid winter months, and some are closer than you think. (And truth be told, they're all pretty great places to live year-round.)
So trade your parka for a pool towel and get ready to call a Realtor.
PHOTO GALLERY
10 Winter-Free Getaways