Two marine researchers kayaking in the Florida Keys on the Fourth of July came across a surprising find: a piece of space junk launched from over 2,000 miles away.
Wes and Theo Pratt were boating off Dry Tortugas National Park when they spotted a mysterious large object floating in the waves, according to a release by the National Park Service.
Park Rangers waited for high tide to move and secure the strange debris, later identified to be part of the main rocket fuselage of a French Ariane 5 rocket.
(Story continues after photos.)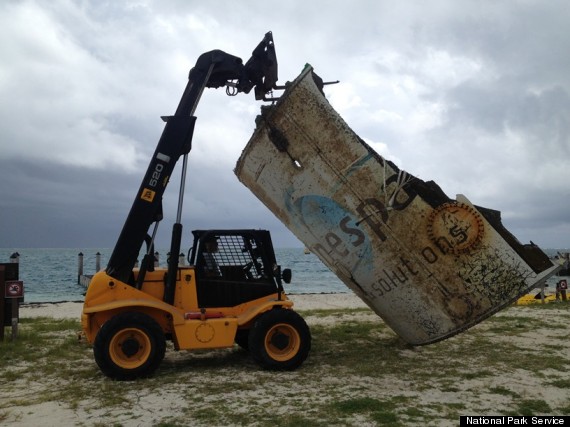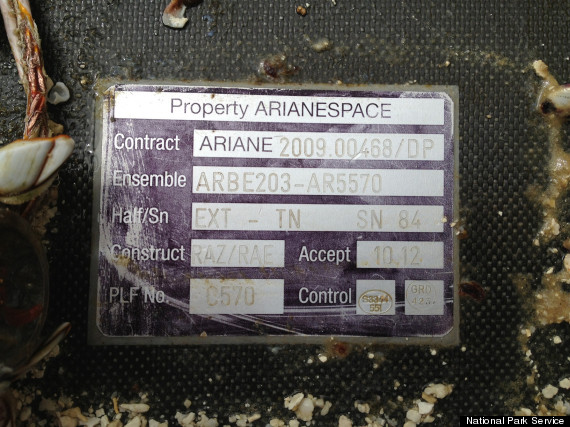 The European Space Agency launches the disposable unmanned rockets from French Guiana and based upon preliminary research, the National Park Service believes the debris found is likely from one of four Ariane 5s launched since November 2012.
Last year, an Ariane 5 rocket was used to deliver a Automated Transfer Vehicle filled with supplies to the International Space Station.
Park Manager Glenn Simpson reached out to the Ariane Company to find out whether they want the rocket piece returned.
"If no one claims the wreckage we will have to cut it up and recycle what we can. As it is manufactured from composite materials, recycling will be a challenge," Simpson said in a release.
Here's an Ariane 5 rocket, carrying two telecommunication satellites, blasting off on August 2, 2012 from the European space center of Kourou, French Guiana: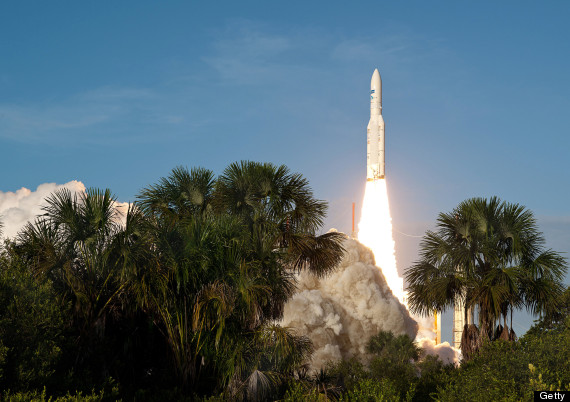 BEFORE YOU GO