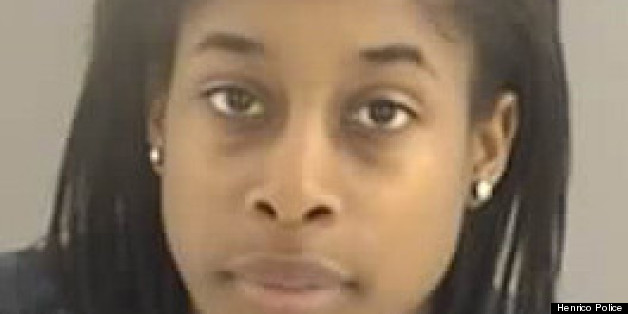 A woman who left her two young children in her car for much of the work day May 26 was indicted Monday on two felony murder charges.
Brittney Rochelle Downing, 22, had already been facing felony child neglect charges in the case.
Downing, who lived in an apartment with her two children on Bailey's Bridge Road in Prince George County, could face up to 40 years in prison on each of the murder charges.
Downing was at her third day of work at a hotel near Virginia Center Commons in Henrico County when she left the children in the car over at least a seven-hour period, checking on them once, according to testimony at a bail hearing last month.
Rescue workers responded to a 911 call the evening of May 26 but were unable to revive 20-month old Jelani, who was at the apartment. Jade, his 3-month-old sister, died days later at a hospital. She showed signs of stress when rescuers arrived at the apartment.
Henrico Commonwealth's Attorney Shannon Taylor said both children died of heat-related causes, but the time of death was not clear in the case of the older child.
Downing, accompanied by deputies, was able to view the bodies of her two children June 7, the day before their funerals. She was being held without bail.
bmckelway@timesdispatch.com
(804) 649-6601
Staff writer Liz Sawyer
contributed to this report. ___
BEFORE YOU GO
PHOTO GALLERY
10 Major Crimes That Shocked America (SLIDESHOW)