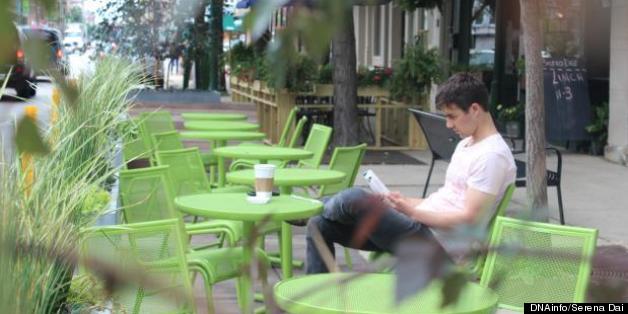 Story by Alisa Hauser and Serena Dai, courtesy DNAinfo Chicago:
LAKEVIEW — The pavement's hidden. The greenery's in.
Now all that's left for a planned "people spot" on Southport Avenue in Lakeview is the furniture. And it's coming this week.
The outdoor spot is part of a citywide push to create tiny resting places for residents where parking spots once ruled. They are popping up around the city and garnering positive responses from users and nearby business owners who appreciate the pedestrian traffic they draw.
They do, however, reduce parking in some areas, leading to some concern in Wicker Park, where a proposed spot has business owners divided.