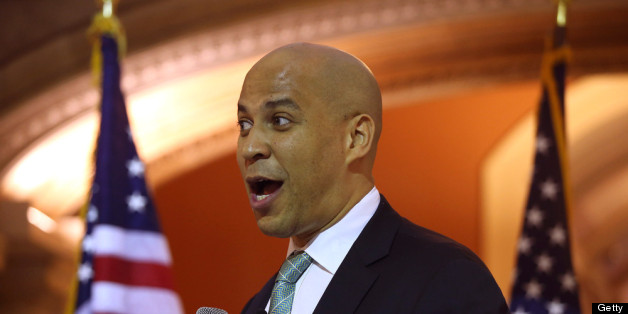 Yet another poll shows New Jersey likes Cory Booker. A Senate committee likes the nominee to lead the Census. And everybody likes an 8-year-old survey researcher. This is the HuffPost Pollster update for Tuesday, July 9, 2013.
BOOKER LEADS IN NJ - A new Quinnipiac University poll of registered Democrats in New Jersey gives Newark Mayor Cory Booker has very large leads in both the upcoming Democratic primary and general elections for U.S. Senate: "Booker has 52 percent, with 10 percent for U.S. Rep. Frank Pallone, 8 percent for U.S. Rep. Rush Holt and 3 percent for Assembly Speaker Sheila Oliver. Another 26 percent are undecided." The same survey also shows Booker running 13 points ahead of likely Republican nominee Steve Lonegan (53 to 30 percent). Quinnipiac University Polling Institute Director Maurice Carroll: ""It looks as if the speculation was right: Newark Mayor Cory Booker seems to be a shoo-in for the U.S. Senate." [Quinnipiac]
Consistent with prior data - Four other polls conducted since June, including a previous Quinnipiac survey, show essentially the same result. Four of the surveys have given Booker between 52 and 55 percent of the vote in the Democratic primary and his opponents roughly 10 percent or less each. The one exception was a Monmouth University survey in June, which had a smaller undecided percentage that translated into greater support (63 percent) for Booker. The Pollster chart, based on all of the public polls to date, currently shows Booker at nearly 54 percent, Pallone and Holt at 8 percent each and Oliver at 3 percent. [Monmouth, Pollster]
CENSUS BUREAU NOMINEE FACES LITTLE RESISTANCE FROM SENATE - Josh Hicks: "President Obama's pick to fill a nearly yearlong void at the head of the Census Bureau testified before a relatively friendly Senate panel on Tuesday, with Republicans and Democrats alike indicating they support his nomination. John H. Thompson fielded a limited number of tough questions as the Senate Homeland Security and Government Affairs committee pressed for his thoughts on cost-effectiveness, fines for non-responders and whether the nation's decennial survey contains overly intrusive questions....The Senate panel has not yet scheduled a vote on whether to approve Thompson's nomination and continue the confirmation proceedings with the full Senate, according to committee staff." [WaPost]
ADVICE FOR AN ASPIRING SURVEY RESEARCHER - Yesterday's update included the story of the 8-year-old son of Marcella Campbell, whose love of data (apparently fostered by the website DIY.org) led him to create a short questionnaire on Survey Monkey. Mom shared the link via Twitter. As of yesterday, nearly a thousand individuals had completed it. [Pollster, link to survey]
Readers respond - We asked our readers for advice for young Mr. Campbell and received the following:
-Josh De La Rosa: "pre-test the questionnaire. See AAPOR video contest." [AAPOR, @JoshdelaRosa]
-Joshua Blank (Texas Politics Project & University of Texas): "[He] should study math and get comfortable with computer programming." [@JoshuaMBlank]
-Natalie Jackson (Marist University Poll): "For data analysis, be transparent! (Show your work--like in math class.) :)" [@NatalieMJ84]
-Randall Gutermuth: Urges changing the first question to ask about "frequency of use" of public transportation and adding an open-ended question probing "hesitation in using public [transit]." [@RandyGOP]
-David Rothschild (PredictWise.com): Offers "the same advice that I push relentlessly to the PhD candidates with whom I work" that are "fundamental to any data collection I pursue." First, begin with the research question: "Do not collect data and then try to figure out what question it answers, that inevitably leads to uninteresting questions or bad science with the data." Also, **don't "over complicate reporting of data**. Use the simplest method possible to answer the question."
TUESDAY'S 'OUTLIERS' - Links to more news at the intersection of polling, politics and political data:
-Democratic operatives scale down Obama's data resources for smaller campaigns. [Politico]
-Americans are still more likely to blame President George W. Bush than President Barack Obama for the country's economic problems. [Gallup]
-PPP polls the potential special election in North Carolina to replace Federal Housing Finance Agency nominee Mel Watt. [PPP]
-Nate Cohn argues that winning more white voters won't save the GOP, so do Ruy Texiera and Alan Abramowitz. [TNR, Think Progress]
-David Damore argues that Latino voters could decide control of the House in 2014. [Latino Decision]
-Micah Cohen finds Marco Rubio's favorable ratings are declining among among Republicans nationwide. [NYTimes]
-Lori Weigel ponders Americans lack of trust in most major American institutions. [POS]
-Eric McGhee responds to Michael McDonald's critique of a method of studying congressional rediistricting. [The Monkey Cage]
-Vital Statistics on Congress, a Congressional data reference, is now free online. [Brookings]
-Wired introduces a new "map lab" [Wired]
-Chris Lysy says the secret to high response rates is 5 follow-up cartoons. [Fresh Spectrum, via @JoshdelaRosa]
-Feòrag NicBhrìde maps how to say "beer" in European Countries. [The Drey, via Flowing Data]
-Web comic xkcd graphs an explanation that "settles" a series of pressing questions. []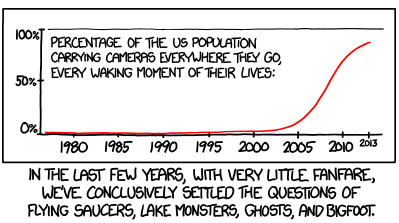 POLLSTER UPDATE VIA EMAIL! - You can receive this daily update every weekday via email! Just enter your email address in the box on the upper right corner of this page, and click "sign up." That's all there is to it (and you can unsubscribe anytime).