 In a summer that has been far too gloomy for Detroit, a sudden storm still stood out Monday.
Though overcast skies and a persistent drizzle persisted into the evening, it was the afternoon's torrential downpour that had us ducking for cover. If you somehow managed to work, daydream or sleep through it -- or are still vacationing in sunnier climes -- these two photographs perfectly capture the Motor City rainpocalypse (and yes, we did just invent that):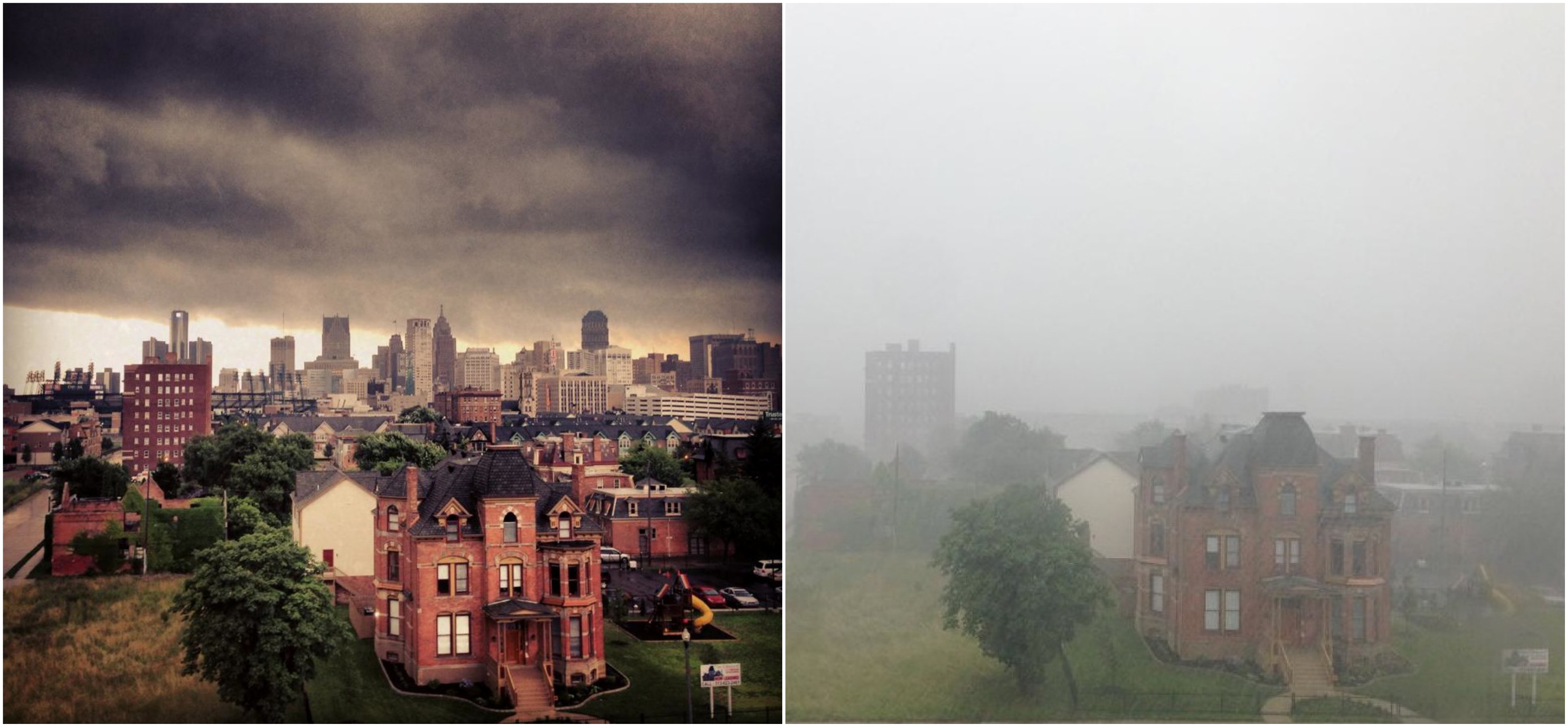 Wally Nowinski took the two photos in Brush Park overlooking downtown within minutes of each other.
With 3.52 average inches of monthly precipitation, June is Detroit's rainiest month, so perhaps we shouldn't be surprised. But last month's total was a whopping six inches, and it doesn't look like it's letting up for July: the whole rest of the week is supposed to be overcast and rainy, with a hazardous weather alert for Tuesday thunderstorms. Luckily, Friday should be clear with sun stretching into the weekend -- although we won't be holding our breath.
Michigan weather, just once could you work in our favor?

Send your photos from around town to your HuffPost Detroit editors by email or Twitter.