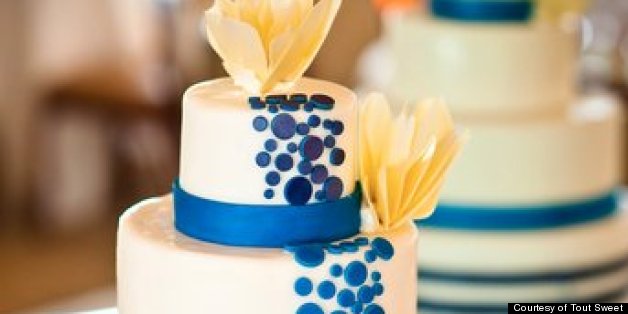 Millions celebrated the Supreme Court's historic ruling that legalized same-sex marriage in California last month. And now, another group is celebrating: the wedding industry.
On Tuesday, celebrity baker Yigit Pura of Bravo's "Top Chef: Just Desserts" announced that his San Francisco-based bakery Tout Sweet will now be taking custom wedding cake orders for same-sex couples.
A representative told The Huffington Post that, while the custom cake ordering process will admittedly remain the same as always, the company will offer a 20 percent discount to gay couples and straight allies through August 31.
For Pura, who is gay, the issue of marriage equality is close to heart.
"The Supreme Court's decision to dismiss Prop 8 is an important victory not just for the LGBT community, but for all Americans who value equality," he wrote in a press release.
Tout Sweet isn't the only business taking advantage of the new market.
"Weddings are the most important celebration most people do in their lives, so it will definitely impact business," said event planner David Monn, owner of David Monn LLC, in an interview with NBC. "The moment it changed in New York state, we were inundated with calls."
Flip through some cakes and favors Tout Sweet has created over the years in the slideshow below. Then, watch Pura talk about marriage on Bravo's "Millionaire Matchmaker" in the following clip:
BEFORE YOU GO
PHOTO GALLERY
Tout Sweet Wedding Cakes And Favors