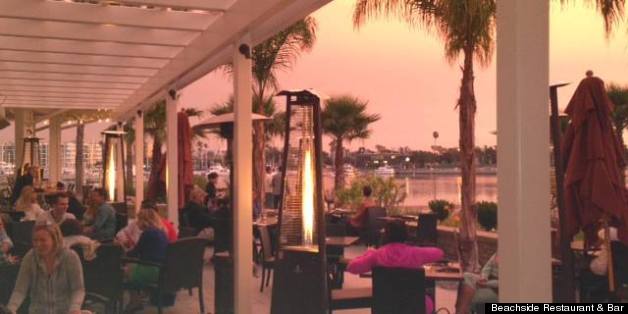 DineLA restaurant week is back in Los Angeles! From July 15-26, Angelenos can make reservations at hundreds of local restaurants for special prix fixe menus that won't break the bank (we're looking at you, Lukshon lunch for $15).
But low-priced deals aside, HuffPost LA is also on the lookout for restaurants with a view in honor of summertime -- because the only thing that can make a plate of food taste better is the scenery you're taking in with it.
Whether you're in a coastal resort overlooking the ocean, a charming garden patio or simply eating somewhere with windows big enough to let the street life in, California sunshine and colorful sunsets call for al fresco dining.
Click through the slideshow below for our picks for the most beautiful outdoor spots for restaurant week. Check out dineLA to see the entire list.
PHOTO GALLERY
dineLA Restaurant Week July 15-26, 2013