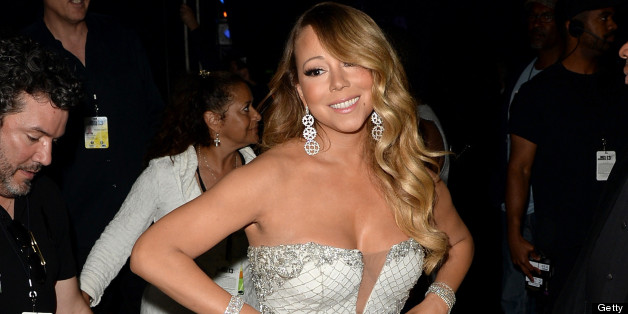 Mariah Carey loves a good trip to Westeros.
"Oh, my wife is into 'Game of Thrones'! I'm not into it yet," the former "American Idol" judge and "#Beautiful" singer's husband Nick Cannon told omg!. "She loves it. She'll stay up late watching it. I tried watching it a couple times when she watches it. She's into 'The Tudors,' 'Game of Thrones' -- it's all the same show to me. I'm like, 'Is Henry VIII in this one?' I know I have to get into it, because she loves it."
However, Cannon said he and his wife do watch some of the same shows. "We love 'Boardwalk Empire,' 'Scandal,' and 'Homeland.'"
"Game of Thrones" has many famous fans including Elizabeth Banks and Rosie O'Donnell, among others.
Carey sat on the "Idol" judges panel for Season 12 alongside Randy Jackson, Keith Urban and Nicki Minaj. Carey, Minaj and Jackson have all announced their departure from the long-running singing competition series as it eyes a major overhaul for Season 13.
"In the book of Mariah Carey, 'American Idol' will be a footnote," Cannon said in May.
PHOTO GALLERY
"Game Of Thrones"