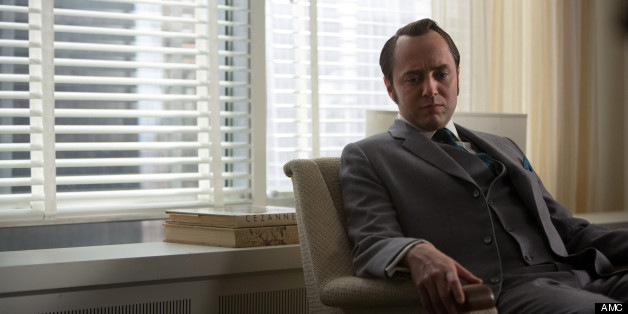 Vincent Kartheiser is well aware of the Pete Campbell GIFs that viewers create after watching "Mad Men." And as for that Pete falling down stairs GIF ... he likes it!
"Yeah, I like that one," Kartheiser told the Los Angeles Times.

via Vulture.
The GIFs made the rounds after the May episode aired. Vulture, Uproxx and BuzzFeed spotlighted the moment.
Kartheiser became aware for the GIFs because of a friend, he said. "Yeah, mostly because my friend works at Tumblr and he introduced me to Pete Campbell's Bitchface -- that has a lot of GIFs of me looking attractive. That's sarcasm. Let your readers know that's sarcasm."
See more great GIFs from "Mad Men" Season 6 here.
PHOTO GALLERY
"Mad Men" Season 6 and 7