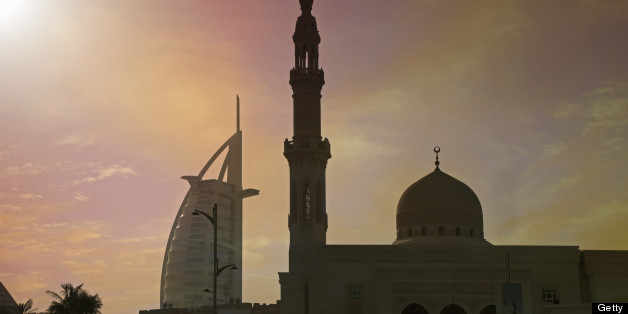 Ramadan is intended to be a time of reflection and rejuvenation for Muslims around the world. The holy month is meant to be a spiritual test of self-discipline and abstinence to remind believers of their own blessings as well as of the needs of other human beings.
However, that message doesn't always come through as revelers get caught up in the festivities and feasts every night at iftar; and it's downright contradicted when it comes to some luxurious Ramadan celebrations.
The run-up to the holy month includes some unholy shopping sprees, particularly in London, where locals call the annual migration of mainly Arab shoppers to the high street the "Harrods Hajj," or "Ramadan Rush."
In the past few weeks, the streets have been flooded with luxury cars with plates registered to Gulf Arab countries, from Rolls Royces to Bugattis and even one Ferrari covered with black velvet. The spending this year is expected to top £150 million, up £50 million from last year, when London's 2012 Olympics disrupted the pre-Ramadan shopping.
Whether it's a new Mercedes-Benz or Swarovski crystal-studded shoes, check out some of the most decadent, over-the-top ways to celebrate Ramadan this year below.
What do you think? Is Ramadan shopping just part of the celebration, or does it diminish the spiritual purpose of Ramadan? Add your comments below.
BEFORE YOU GO
PHOTO GALLERY
A Very Luxurious Ramadan