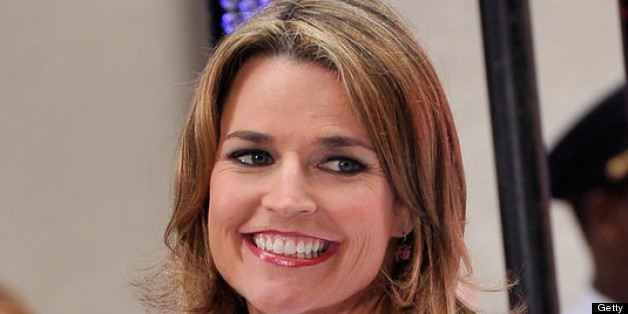 Tuesday was the one year anniversary of the day Savannah Guthrie became co-host of "Today."
In that time, the anchor has covered tragedies, including the Moore tornado and the Boston Marathon bombings, and great triumphs, like the London Olympics. She's also interviewed President Obama, traveled across the country for the show's "Great American Adventure series," and goofed off with her co-hosts in between.
Of course, Guthrie ascended to the job of co-host during less-than-desirable circumstances last July. She was chosen to replace Ann Curry, whose abrupt ouster turned viewers away and continues to draw criticism. "Today" had also ended its sixteen-year streak as the country's number one morning show — a spot that it has yet to regain —to "Good Morning America."
When asked whether she had wanted the co-host spot, Guthrie told Vogue last October, "I am incredibly grateful to be given an opportunity to do a job that a lot of women I respect and admire have done before me...and I respect that the transition has been difficult for our viewers. Change is hard."
BEFORE YOU GO
PHOTO GALLERY
Savannah Guthrie Style Evolution