Looking good, Selena Gomez!
The fiery 20-year-old opted for a casual ensemble as she posed in Berlin, Germany, today, while promoting her collaboration with the sports brand giant adidas.
Gomez, whose new album drops July 23, wore an oversized black sweater and teeny-tiny denim shorts with studded pockets, which showed off her lean legs. She wore pink socks with the adidas label visible, and black wedge sneakers.
Just yesterday, a rather unflattering portrayal of the Disney princess and her posse came out in the Toronto Star. In the piece, the Star reporter depicts his 10-minute interview with Gomez and the excruciatingly long process leading up to it as something that makes him want to "repeatedly stab [himself] in the cochlea."
Mainly, the piece emphasizes Gomez's team's reluctance to have her associated with her on-again, off-again boyfriend, Justin Bieber, with whom she was photographed over the Fourth of July weekend. This morning, Gomez's new ballad "Love Will Remember" leaked and supposedly features a voicemail from the Biebs himself.
PHOTOS: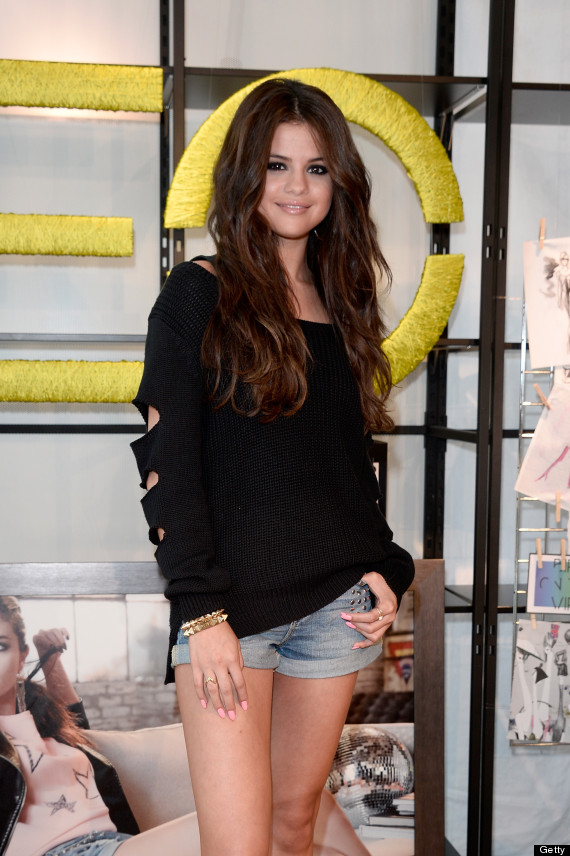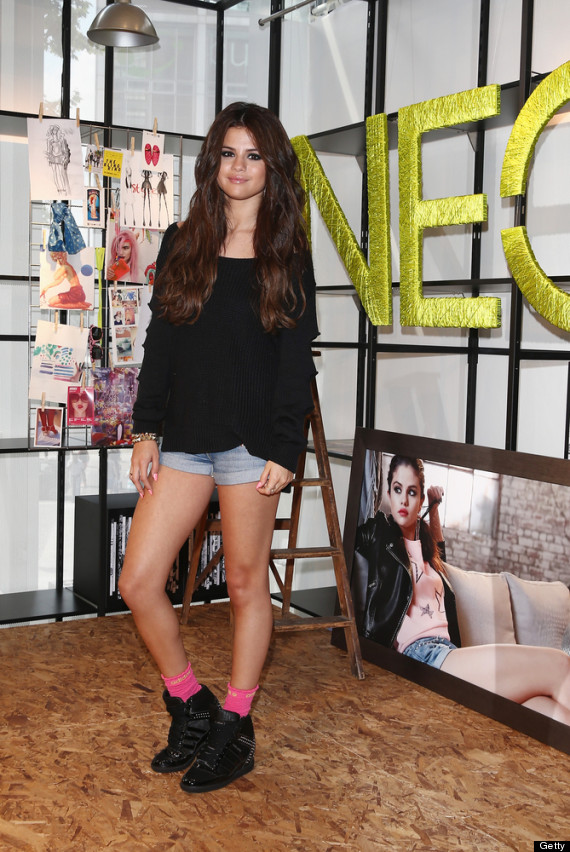 BEFORE YOU GO
PHOTO GALLERY
Celebrities in Short Shorts