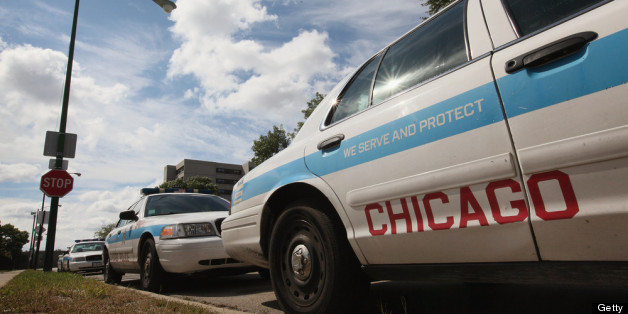 Chicago police have West Side neighbors on alert as they search for a man who beat and then sexually assaulted a woman at a Ukrainian Village bus shelter early Monday.
According a police alert, the woman was attacked at a bus stop in the 1000 block of North Western Avenue near the border of Humboldt Park and Ukrainian Village around 5 a.m. Monday. DNAinfo Chicago reports the assailant then dragged the woman into a nearby gangway where he beat and sexually assaulted her.
Authorities describe the suspect as a black man, 5-foot-9 to 5-foot-10, weighing 160 to 180 pounds, clean-shaven with a dark brown complexion, and wearing diamond-studded earrings in both ears, according to the Tribune. Police say the attacker was wearing a green T-shirt, green shorts, black shoes and a black do-rag.
On Monday, notices from an unknown source were taped to the front doors of several buildings in the immediately surrounding area providing a description of the suspect and warning neighbors to be on the lookout. The notice said the assailant also stole the victim's brown purse containing her cell phone and wallet.
Ald. Joe Moreno, whose 1st Ward encompasses the site of Monday's attack, called the crime "disgusting and disturbing" via social media Tuesday.
Additionally, the alderman wrote, "I have spoken with police, who are keeping my office appraised about the investigation ... My thoughts and well-wishes are with the victim and my office is looking at the specific area to see if there is anything we can do to heighten security."
Anyone with information is asked to call the Area Central Bureau of Detectives at 312-747-8380.