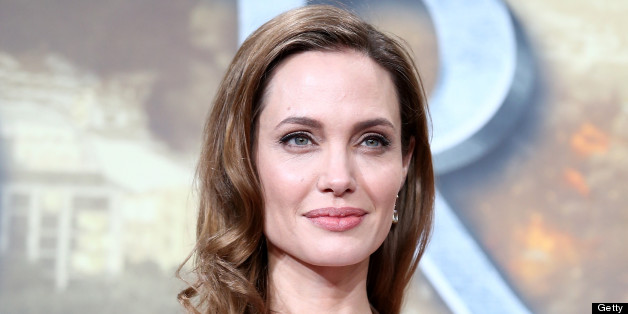 Angelina Jolie is stepping behind the camera for her next movie, directing the upcoming film "Unbroken." It was announced Wednesday that "Unbroken" will hit theaters on Dec. 25, 2014.
Jolie, who made her directorial debut with 2011's "In The Land Of Blood And Honey," will lead the adaptation of Laura Hillenbrand's non-fiction book of the same name. "Unbroken" tells the story of Louis Zamperini, an Olympic athlete who spent years as a POW during World War II.
"I've had the privilege of spending a great deal of time with Louie Zamperini, who is a hero of mine, and now—I am proud to say—a dear friend," Jolie said in a statement, Deadline.com reports. "I am deeply honored to be telling his extraordinary story, and I will do my absolute best to give him the film he deserve."
The story was originally intended to be adapted by Francis Lawrence ("The Hunger Games: Catching Fire") in 2011, but the plans for the film never came to fruition.
In addition to the release date, Jolie announced that newcomer Jack O'Connell will play Zamperini in the film.
The Christmas 2014 release date will pit "Unbroken" against some heavy hitters. Films already scheduled for a Dec. 25, 2014 release include the "Annie" reboot starring Quvenzhané Wallis and the star-studded "Into the Woods" adaptation.
PHOTO GALLERY
Angelina Jolie
BEFORE YOU GO