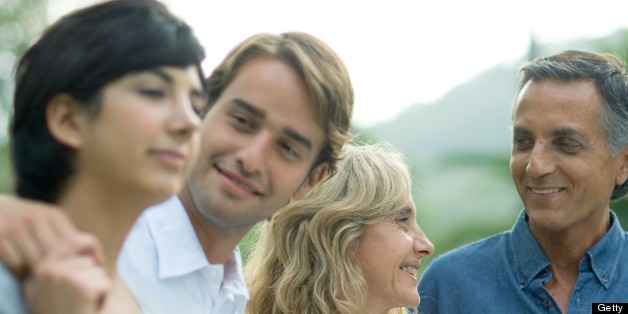 Can a bad set of in-laws ruin an otherwise good marriage?
On Monday, attorney Ini Ghidirmic shared his in-law horror story during a HuffPost Live segment on how to best cope with "monsters-in-law." Ghidirmic admitted that his in-laws' tendency to meddle in his relationship eventually led to divorce.
"It was basically a constant undermining of our relationship," he explained to host Nancy Redd. "Nothing I could do -- we could do -- was ever good enough."
We were curious to see if our readers could relate to Ghidirmic's story, so we asked our followers on Facebook and Twitter if drama with their in-laws played a part in their splits. Click through the slides below to see what they had to say, then head to the comments and let us know if your former in-laws ever meddled in your marriage.
PHOTO GALLERY
Did Your In-Laws Play A Part In Your Divorce?
Keep in touch! Check out HuffPost Divorce on Facebook and Twitter.