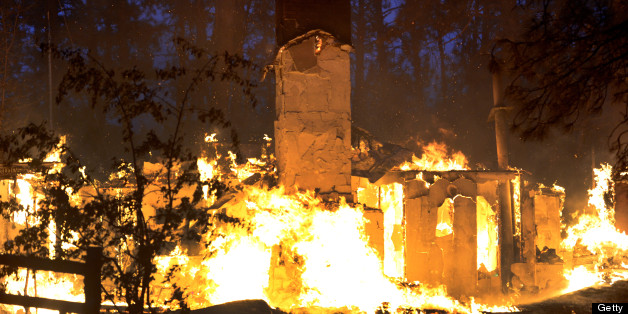 On Tuesday, the El Paso County Assessor's Office released updated numbers on the number of homes destroyed and the millions of dollars in damages that the Black Forest Fire caused north of Colorado Springs last month.
According to the assessor's office, 486 homes were lost to the blaze -- the total and final number down from the earlier reported 511 homes. So far, the Black Forest Fire has caused more than $85 million in damage, but that number is expected to rise.
Assessor Mark Lowderman told The Gazette that he wouldn't be surprised if the dollar figure associated with damages from the fire approaches the more than $120 million in damages from the fire that hit the Mountain Shadows neighborhood in Colorado Springs last year.
The Black Forest Fire -- which killed two people, caused the evacuation of thousands, burned a total of 14,280 acres and destroyed nearly 500 homes -- began on June 11th and was fully contained by June 20. It is the most destructive wildfire in Colorado history.
The El Paso County Sheriff's office continues to investigate the cause of the fire which they say was not natural.
For a larger view of the fires that have been burning in Colorado this year, Google has put together this "2013 Colorado Wildfire" map:
View Colorado Current Fires in a larger map
More photos of the devastating 2013 wildfires in Colorado:
BEFORE YOU GO
PHOTO GALLERY
Colorado Wildfires 2013