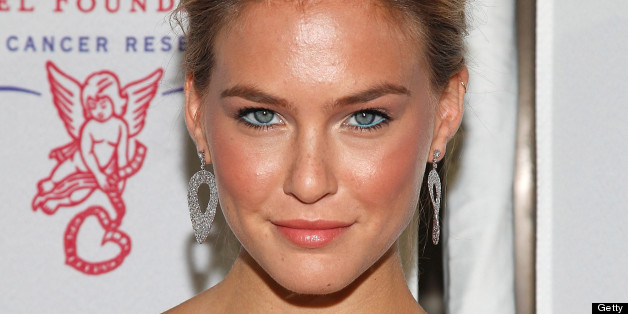 Twitter has a tendency of making celebrities feel big and important and the rest of us feel ... well, small. But there are times, if the fates should allow, that a celebrity or 10 will tweet something "normal." Something the rest of us can relate to.
While we might never fly on a private plane or have a personal stylist, many of us know the feeling of a night after work. What should we do with ourselves in those precious five or six hours before bed? Eat? Read? Watch TV?
Well, take comfort in knowing that whatever we choose, some celebrity, somewhere, might just be doing the very same thing.
Maybe they eat.
Chicken and Waffle coma. Night night/ good morning

— Miley Ray Cyrus (@MileyCyrus) July 10, 2013
I ate a waffle for dinner, so what. #rebel

— Rashida Jones (@iamrashidajones) June 13, 2013
Or maybe they watch TV.
Home. Night. Bed. The good wife. See ya

— Bar Refaeli (@BarRefaeli) July 9, 2013
I'm free 2 watch TV 2nite n my bed! What's shows to watch on Monday nites?

— NeNe Leakes (@NeNeLeakes) July 8, 2013
At 12:30AM I have to work on my outline for an hour & then I can watch 20 mins of Walking Dead! It's the one where we meet the Governor!

— Mindy Kaling (@mindykaling) July 8, 2013
"The Babysitter's Club" TV show is on Netflix now so goodbye to all of you forever.

— Sarah Heyward (@shinyunicorn) June 12, 2013
Seriously, why can't they just go to a movie and then to Applebee's? #bachelorette

— Emmy Rossum (@emmyrossum) June 4, 2013
Cleaning? Or working out? Same thing.
Just cleaned my entire closet with @JLaValle ...my back aches. I feel like a 90 year old 👴

— NiC0LE P0LiZZi (@snooki) July 9, 2013
Bikram yoga!

— Kat Von D (@thekatvond) July 1, 2013
Cooking? Or thinking about cooking?
Had big plans of making split pea soup tonight. Soak the peas for 8 hours?? Yikes. Always read your recipe, folks. Breakfast soup.

— christine teigen (@chrissyteigen) June 26, 2013
Force feeding?
My cabby is forcing me to eat something called " jack fruit". Help???

— Lo Bosworth (@LoBosworth) June 27, 2013
Grabbing drinks instead.
My friend @notforchuck is drinking a martini w olives w pits & we disagree about where he should put his pits. Thoughts?

— Bethenny Frankel (@Bethenny) July 2, 2013
Spicy raspberry jalapeño margarita on the rocks! #venti #summer #its5oclocksomewhere! #saythatfast3times http://t.co/OuhcjKtYtD

— Julianne Hough (@juliannehough) June 24, 2013
Talk to their pets? Don't act like you haven't done it.
chatting with my animals is addictive 😺

— ke$ha (@keshasuxx) June 26, 2013
"We live in a crazy world. We are so exhausted. We can't be blamed for anything!" -just heard myself say this to my dog (he stole underwear)

— Lena Dunham (@lenadunham) July 9, 2013
BEFORE YOU GO
PHOTO GALLERY
Celebrity News & Photos