Today's cute kid note is a reminder that children are always watching.
Title: For Mommy
Author: Cooper
Age: 7
An innocent mistake: Mom explains that when she questioned Cooper about the drawing, "he began to lift his middle finger and an 'uh oh' expression blanketed his face." He then said, "Oh no Mommy. That's what you do to drivers when you are mad."
Belongs in an anthology with: These other examples of unintentional hilarity -- and this unflinching mom portrait.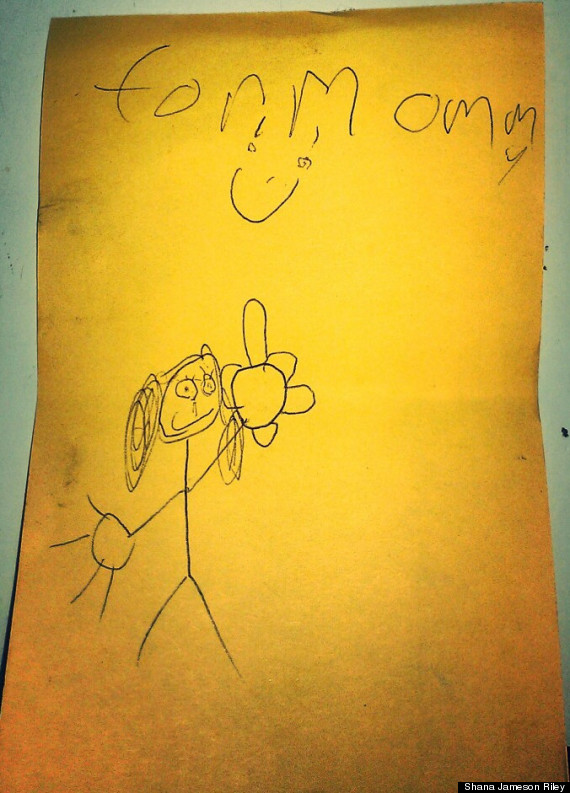 Has your child drawn or written something adorable? Send a photo, along with your child's name and age, to kidnotes@huffingtonpost.com or via Facebook or Twitter -- and it may be featured as our Cute Kid Note of the Day.
Next Cute Kid Note of the Day: 9-Year-Old's Honest Opinion Of Fox News
BEFORE YOU GO
PHOTO GALLERY
Cute Kid Notes