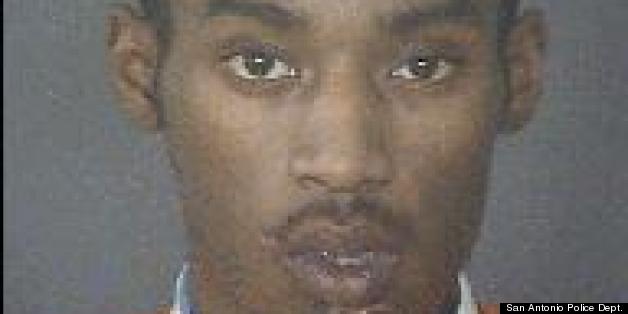 A San Antonio man who police say unintentionally shot his girlfriend with a shotgun during a heated argument with his ex-girlfriend early Tuesday now faces aggravated assault and weapons charges.
DeAndre Coleman, 18, was arrested following the violent incident at his home Tuesday.
According to a police report obtained by The Huffington Post, a witness said that Coleman grabbed a sawed-off shotgun and came after his ex-girlfriend "with the intent and knowledge of shooting her" when the woman accused him of stealing a laptop.
A struggle ensued, with Coleman's girlfriend, Destiny Curtis, getting between the two, the report states. Coleman allegedly discharged the gun, blowing off "three-quarters [of Curtis'] right breast."
Police said they observed "blood and stomach acid" along the hallway leading from a rear bedroom of the house to the front door. When officers arrived, the victim was seated in a lawn chair, clutching her right chest area. Curtis, apparently in shock, stated that the wound "burned" several times but remained calm and did not cry.
Coleman was arrested at San Antonio police headquarters following statements. He is charged with aggravated assault with a deadly weapon and possession of a prohibited firearm (a sawed-off shotgun).
Police also arrested 62-year-old Dimple Kemp, who lives at the residence. Kemp is accused of tampering with evidence, having hidden the shotgun in a waste basket in a neighbor's porch after the shooting, according to the report.
BEFORE YOU GO
PHOTO GALLERY
Dumb Criminals: Mugshot Gallery