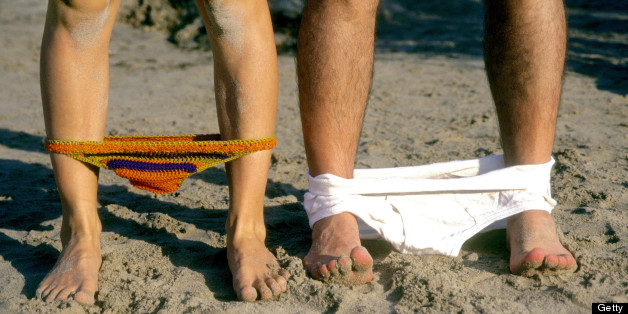 A federal judge recently ruled that South Florida beachgoers need to keep their pants on, quite literally, when outside the perimeter of the clothing-optional portion of Haulover Beach, as first reported in Courthouse News.
This despite one man's lawsuit against Miami-Dade County that requiring clothing in the majority of the Haulover Beach Park was a "deliberate indifference to his constitutional right to freely exercise his religion" -- that is, Naturism.
He also alleged that the county and its staff were acting with "skin visibility religious prejudice."
It all started when Thomas Wittbold, of Sunny Isles, was threatened with jail time twice, once in 1991 and another in 2012, for baring all outside of the designated nude beach.
He's since filed four complains against the county, claiming that his civil rights were infringed and asking the court to designate "the Naturism Class" as a protected class.
On June 27, U.S. District Judge Marcia Cooke dismissed his latest suit, calling it "a cacophony of irrelevant facts, biblical quotations and personal opinions that fail to state and cause of action."
"Denial to access of other parts of the public beach for nude sunbathing is not a deprivation of a protected property interest," Cooke wrote in the ruling, "because plaintiff does not have a liberty interest in public nudity."
Check out these international spots for nude sunbathing:


BEFORE YOU GO
PHOTO GALLERY
The Best Nude Beaches For Baring Your Bod