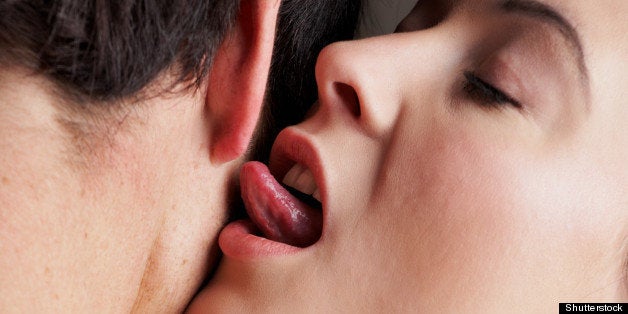 Hopefully you have been celebrating, because it's already 10 days into Heterosexual Appreciation Month!
June marks lesbian, gay, bisexual and transgender pride month, but July is all for the straights. Heterosexual Awareness Month, also known as HAM, began as a Facebook movement in June 2012 to challenge the "growing pressure and indoctrination from the LGBTP community." Those behind the event intend to promote heterosexuality as the "important and life giving sexual orientation intended by nature."
So how are the "hetero warriors" celebrating the second annual HAM? On July 1, they kicked off the party by playing "hetero music" and having the HAM intern get chicken sandwiches (from Chick-fil-A?) and waffle fries. The first Friday of the month, July 5, marked Straight Pride Day, and HAM supporters were told to wear clean black shirts (the anti-rainbow?). In a post Tuesday, the group wrote, "Kiss your spouse good morning and good night and celebrate acting normal!" Coming up next is the Pancakes for Pride event on July 22, when supporters are asked to host or attend a pancake breakfast in honor of International Day Against Heterophobia.
The group has yet to respond to The Huffington Post's request for comment. Last year, a member with administrative privileges to the Facebook page explained to HuffPost that HAM's message isn't about hate, but rather finding an equal voices for those who believe in "real marriage."
"We also believe that teaching children that homosexuality is normal is inappropriate. Militant (and we stress militant) homosexuals, due to political correctness, have become too powerful," the member, named Dr. HAM Ph.D., wrote in an email.
This is not the only straight movement going on this summer. On July 31, a joining of conservative groups will celebrate the first annual "Ex-Gay Pride Month." The Family Research Council's legislative affiliate, FRC Action, will officially launch two new ex-gay rights organizations, Voice of the Voiceless and Equality and Justice For All, at a dinner in Washington, D.C. Michele Bachmann has been invited to speak.
BEFORE YOU GO
PHOTO GALLERY
Anti-Gay Celebrity Statements