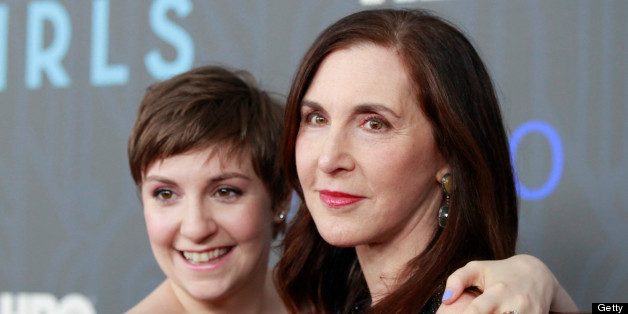 "Girls" star Lena Dunham really hopes Jay-Z appreciates her mom as much as she does.
The hip-hop artist spent Wednesday at New York's Pace Gallery, where he performed a six-hour rendition of "Picasso Baby" off his new album "Magna Carta Holy Grail." According to Dunham's Twitter account, her mother, artist Laurie Simmons, was also there.
I wish I could tell you why my mom is with Jay-Z right now.

— Lena Dunham (@lenadunham) July 10, 2013
I hope Jay-Z really gets what's special about my mother

— Lena Dunham (@lenadunham) July 10, 2013
Simmons and Jay-Z are actually no strangers in the art world. Back in 2010, Jay-Z announced that he bought one of Simmons' photographs of a black-and-white pistol attached to women's legs. But he later exchanged it for one of her more feminine images of a perfume bottle with women's legs at the request of wife, Queen Bey.
BEFORE YOU GO
PHOTO GALLERY
Lena Dunham