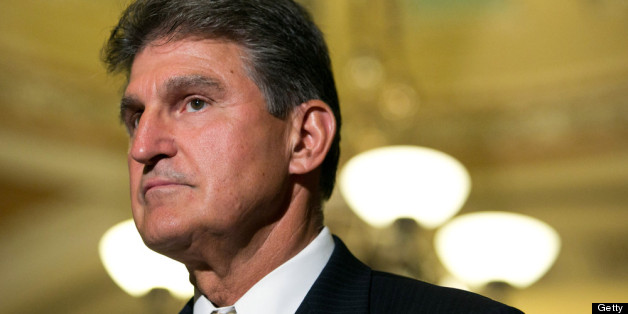 The National Rifle Association is stepping up its attacks on Sen. Joe Manchin (D-W.Va.) over a gun-buyer background check bill he's co-sponsored.
The group plans to mail 200,000 two-page letters to West Virginians this week criticizing Manchin's background checks proposal, according to the AP. The background check amendment, supported by 90 percent of Americans, failed by a 54 to 46 vote in April 2013.
"The Manchin amendment would have forced law-abiding gun owners like you to get government permission to buy a firearm from a lifelong friend if it was seen on Facebook, advertised in a local church bulletin, or the transaction occurred at a gun show,'' the letter says, according to the AP.
This isn't the NRA's first attack on Manchin since he co-sponsored the background check legislation with Sen. Pat Toomey (R-Pa.). In June, the NRA released an ad urging viewers to call Manchin's office and tell him "to honor his commitment to the Second Amendment." Manchin responded with his own ad, claiming he doesn't "walk in lockstep with the NRA's Washington leadership, this administration or any special interest group."
Manchin, a "life member" of the NRA, admitted in May he was "frustrated" with the group for "rattling the cage" and scaring gun owners into believing the background check amendment would infringe upon their rights.
BEFORE YOU GO
PHOTO GALLERY
People Who Want More Guns In Schools