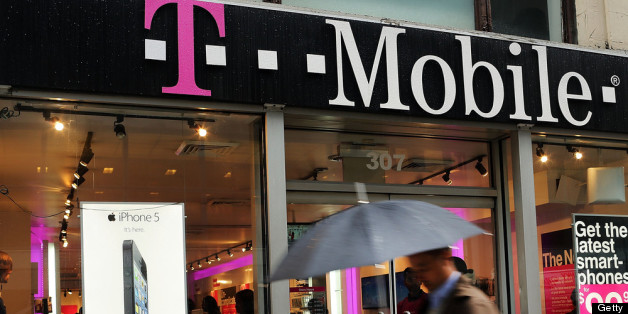 The months of rumors that T-Mobile will introduce a new type of upgrade plan may finally prove true today.
Scroll down for an update on T-Mobile's announcement.
The Verge is reporting that T-Mobile will announce a plan -- called Jump -- that allows people to upgrade their phones anytime. Rather than paying the retail price of the phone, people who opt into the plan would pay the discounted price a new T-Mobile customer would pay.
TMO News, a blog that covers T-Mobile, reported on the rumor earlier this week. TMO said that the plan may have a small membership fee, although it's unclear if it will be a monthly or yearly fee. While The Verge says the upgrades will be "unlimited," TMO News quoted a CNET report from March that said it would allow for two upgrades per year.
In recent months, both AT&T and Verizon have changed their early upgrade policies, extending them from 20 to 24 months. A new upgrade plan from T-Mobile could be attractive to people who don't want to wait a full two years to get a new device.
TMO also reported this week on a a full-page T-Mobile Wall Street Journal ad that references AT&T's recently extended upgrade policy. The ad reads: "This Wednesday, see how your long wait can end."
The new plan would align with hints dropped earlier this year by T-Mobile CEO John Legere, who told CNET in March that the company had been talking about introducing a plan for "anytime upgrades." "We're going to innovate in this space," he told CNET at the time.
A T-Mobile spokesperson told The Huffington Post that "T-Mobile does not comment on rumor or speculation."
Click over to The Verge to see an invitation to today's event.
UPDATE: 3:06 p.m. -- T-Mobile has officially announced Jump, a program that for a monthly fee allows customers to upgrade their phones up to twice per year.
John Legere, the president and CEO of T-Mobile, made the announcement at an event in New York City Wednesday.
Jump, which costs $10 per month, also comes with insurance that covers theft, loss and malfunction, the company said in press materials.
Jump begins on July 14, and T-Mobile customers can upgrade to new phones after they've been enrolled in the program for six months.
BEFORE YOU GO
PHOTO GALLERY
The 8 Most Important Mobile Phones In History