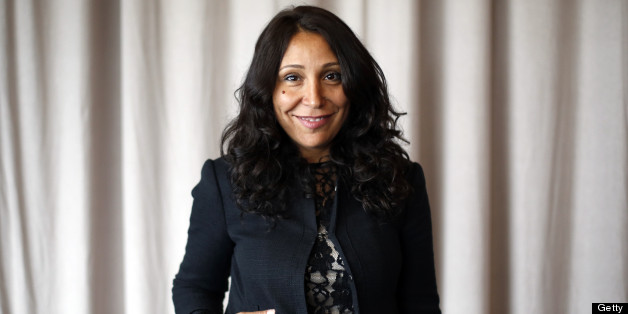 Haifaa Al Mansour is Saudi Arabia's first female feature-film director -- and it's not a responsibility that she takes lightly.
Her movie, "Wadjda," is the story of a feisty 10-year-old girl from Riyadh who enters a religious competition memorizing passages of the Koran in order to raise enough money to purchase a bicycle. (Watch the trailer below.)
Making a movie as a woman in a country like Saudi Arabia was not without considerable difficulties. At times Al Mansour was even forced to direct over the phone because Saudi law prohibits men and women from being seen together in public, reported Deadline.
However, she also told Al Jazeera that being a woman allows her certain access to women's stories in Saudi Arabia that she wouldn't have were she male:
I really didn't want people to say 'Because she's a woman, she's only talking about woman's issues.' But when I did my documentary and it was about women, I was amazed about how it touched lots of women...It's like an area that people don't have a chance to get into, especially in Saudi Arabia. It's difficult for a male filmmaker to break into this secluded world and have the same opportunities I had.
Al Mansour seems optimistic about the situation for women in her country. "[Saudi Arabia is] opening up, there is a huge opportunity for women now," she told The Telegraph in September 2012. "It is not like before, although I can't say it's like heaven. Society won't just accept it, people will put pressure on women to stay home, but we have to fight."
[H/T Jezebel]
BEFORE YOU GO
PHOTO GALLERY
Outrageous Cannes Style