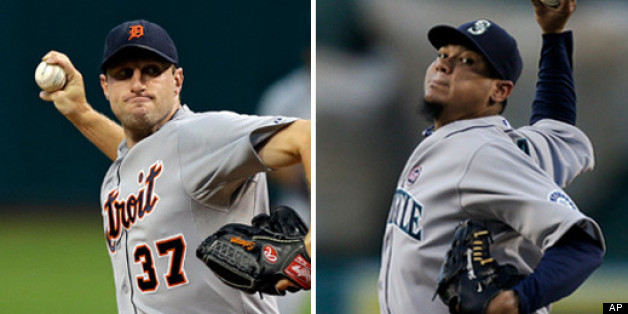 Detroit Tigers manager Jim Leyland doesn't necessarily have to look beyond his own roster to find a starter for the American League in the All-Star Game. Of course, he's got plenty of quality arms at his disposal if he chooses not to give the ball to a member of the Tigers.
If the 68-year-old is going to with either Max Scherzer -- undefeated with 13 wins -- or Justin Verlander then he may need to juggle his rotation as both are on track to start over the weekend.
"It's not the same as throwing a side session," Leyland said earlier in July indicating he would not start a pitcher who pitched either the Saturday or Sunday before the Midsummer Classic, via Sports Illustrated. "It's a game that counts with the whole world watching."
Will Leyland turn to 2010 Cy Young winner Felix Hernandez? Or perhaps he'll let Mariano Rivera take the first inning to ensure he gets a chance to soak up the All-Star atmosphere one last time? Who do you think should be the starting pitcher?
PHOTO GALLERY
2013 ASG: American League Pitchers