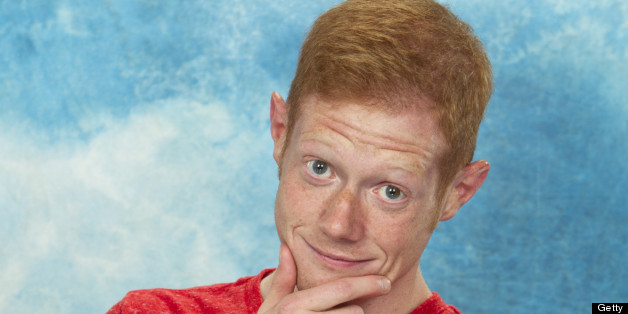 The latest season of "Big Brother" certainly has been the most talked about in years thanks to the homophobic and racial slurs some of the contestants have been spewing at and about one another.
Andy Herren is the sole openly gay housemate competing on season 15 of the CBS reality series and has been victim to some of the anti-gay comments made by his fellow contestants.
Herren isn't allowed to contact the outside world while appearing on the show, so two of his friends, Chaundre White and Scott Goehring, have decided to counteract the negativity that has surrounded this latest season of "Big Brother" by setting up a fundraiser in his name.
As stated on the project's Plan G page, The #FandyNation For Kindness & Love campaign is raising funds for a notable cause:
"Those of us at #FandyNation (fans of Andy) home base fully believe that in the face of prejudice we all have an opportunity to change the message into one that makes a positive impact. That's why we're raising money for a cause we and Andy care about, The Trevor Project."
One of the campaign's coordinators, Scott Goehring, spoke to The Huffington Post about what he hoped to achieve by starting this fundraiser:
"Chaundre and I thought about Andy and how he would respond. He's a loving, caring, thick-skinned guy, and we know he will be just fine at the end of the day. But we knew his concern, and our concern, was for those out there struggling with issues of identity or sexuality who may be affected by those prejudicial comments. So our goal with all of this is to cut through some of the anger and the outrage and to give people a chance to channel all that negativity into something positive. The Trevor Project is near and dear to Andy's heart, as well as to ours, and any funding or awareness that we can raise for them as a result of all this would be so rewarding."
The Trevor Project is a suicide prevention hotline operated 24 hours a day for lesbian, gay, bisexual and transgender youth in crisis. Aside from donating money to the cause you can also tweet your support for Herren by using the hashtag #BB15Equality.
For more information on the campaign, click here.