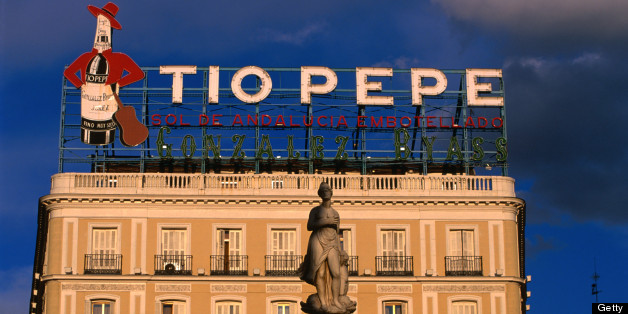 Apple probably wasn't expecting to find ancient ruins during its latest construction project in Spain, but that's exactly what builders uncovered as they cleared the way for a flagship Apple Store in Madrid.
While renovating a building for the latest Apple Store in Spain, workers discovered the ruins of the Buen Suceso Hospital, which dates back to the 15th century, El Pais reports. The structure was believed to have been demolished in 1854 to clear the way for new developments on the Puerta del Sol; yet, it seems, some of its walls remained intact.
Apple is actually not the first to uncover the existence of ancient ruins on Puerta del Sol. During construction of a commuter station in 2009, a church of the same name was uncovered next door and delayed work for nearly a year.
However, Apple is not expected to run into the same setbacks. According to local reports, Madrid's government has already given the tech giant its blessing to go forward with construction -- with one caveat.
Jaime Ignacio Muñoz, director of Madrid's heritage department, told local newspaper El Pais that Apple has been instructed to include an outline of the underlying walls in the basement floor's design. Yet, it's unclear whether the basement -- and the outline of the hospital walls -- will be open to the public.
As Spanish Apple blog ApplesFera notes, the company has opted to incorporate historic structures in the design of its stores in the past. At the Apple Store Opera in Paris, for example, the building's original bank vault houses the accessories and software section.
The new store -- Apple's fourth in Madrid -- will occupy the entire 6,000 square feet of space within the Hotel Paris building, nicknamed Tío Pepe for the iconic sign that once sat atop the structure.
Last year, Apple ran into some issues with local residents who expressed concern that the refurbished building would not feature the historic sherry advertisement. Unfortunately for locals, Apple won out and the Tío Pepe sign was taken down last summer.
An opening date for the Spanish flagship store has yet to be set.
BEFORE YOU GO