LA gets a bad rep. Many people think of Angelenos as selfish and superficial. According to Travel & Leisure, LA is the number four rudest city in the U.S.
But the City of Angels actually has some angelic individuals. Here's an example -- a redditor posted the photo below, with the caption:
Girlfriend lost her keys on a hike, came back to the car and found this. Thank you good samaritan from Griffith Park!!
Given the speed of our society, it's heartwarming to think that an individual took the time to find the right car and leave a note.
Thank you, mystery sweetheart.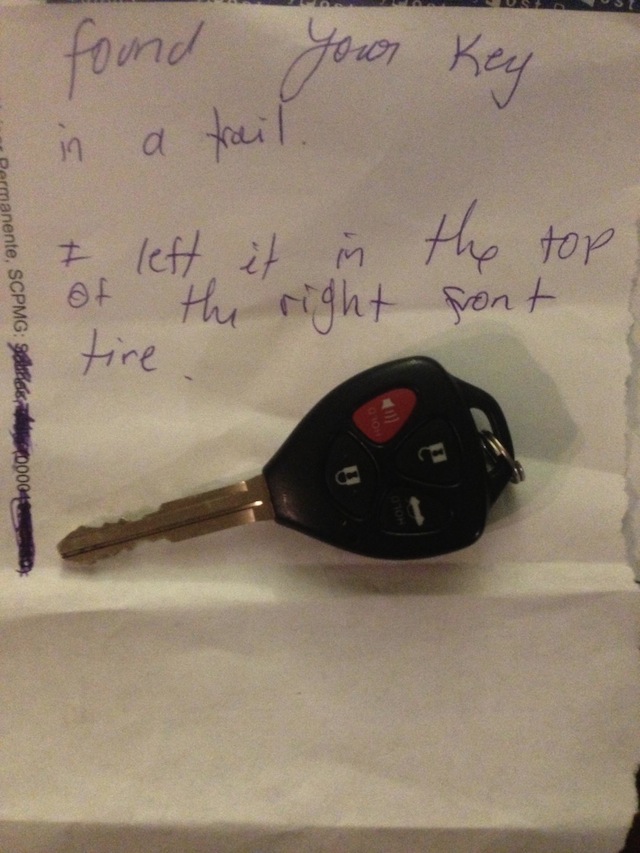 BEFORE YOU GO
PHOTO GALLERY
8 Amazing Videos of Everyday Folks Turned Unsung Heroes