We are delighted to announce we've found our new favorite way to drink bubbly: inside-out champagne glasses. Designed by Alissia Melka Teichroew, these amazing inverted flutes are part of MoMa's borosilicate glass collection, along with cult-favorite coffee-brewer, The Chemex.
While they look like they'd be pretty easy for our clumsy mitts to topple over (like, immediately), they are undeniably beautiful and also serve to keep your Champagne colder, since your hand never touches the surface immediately opposite liquid. We really, really want some, is what we're trying to tell you.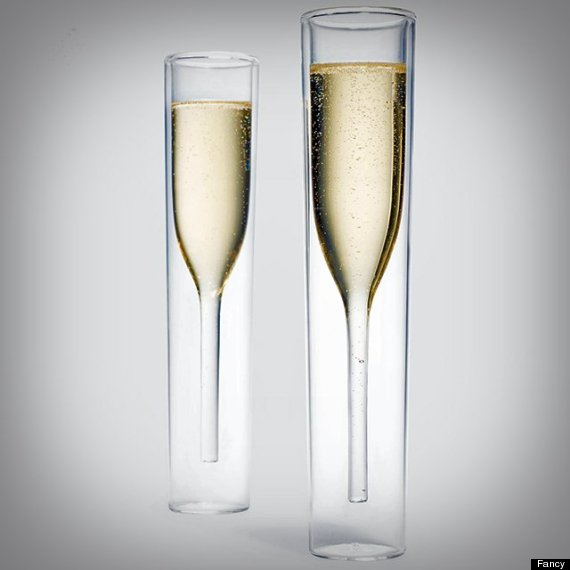 You can pick up a pair of these flutes for $70 from either Fancy or the MoMa Store. $70 is a little more than we're used to spending on Champagne flutes, but they are hand-made, mouth-blown pieces of mind-blowing art -- so we'll consider splurging.
Want to read more from HuffPost Taste? Follow us on Twitter, Facebook, Pinterest and Tumblr.
BEFORE YOU GO
PHOTO GALLERY
Futuristic Kitchen Gadgets