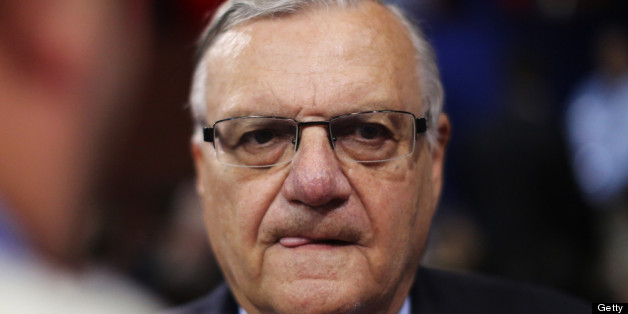 A man accused of making death threats toward Maricopa County, Arizona Sheriff Joe Arpaio was arrested Monday after a concerned citizen alerted officials to questionable comments he made on YouTube.
Frederick Joseph Cusick, 27, allegedly claimed in a YouTube comment that he would target Arpaio to qualify for a $2 million bounty from a Mexican drug cartel, CBS 5 reports:
Cusick allegedly said in his Youtube post that Arpaio was a racist and that Cusick and his "boys" had an arsenal of "powerful weapons" to ensure that Arpaio "wouldn't be around much longer," according to the sheriff's office.

Further investigation revealed Cusick allegedly made several threats against Arpaio, according to the release.
According to ABC 15, detectives searched Cusick's home but did not find any firearms.
Others have threatened Arpaio this year. Ignacio Carbajal, who said in a Facebook post that he wanted to "kill the sheriff," was arrested in February, and Caesar David Nunez faced trouble for tweeting he wanted to "personally blow Maricopa County Sheriff Joe Arpaio's head off" in June.
In April, Arpaio received a package that officials say would have exploded if opened.
BEFORE YOU GO
PHOTO GALLERY
Politicians Who Wanted A Second Chance