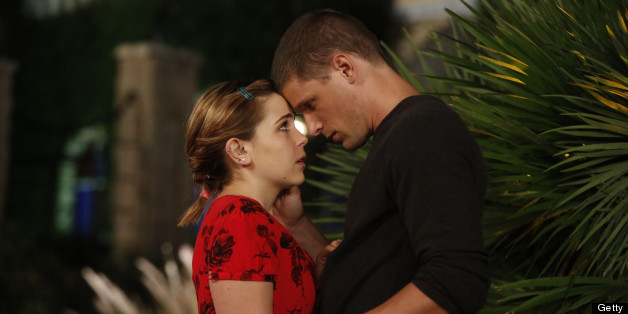 Matt Lauria is officially returning to "Parenthood" for its fifth season.
The "Friday Night Lights" alum will reprise his role as Ryan York on the NBC drama and will likely appear in half of the season's episodes, according to TVLine.
Lauria played Amber's (Mae Whitman) love interest in Season 4 and though they had a rocky time of it, the two ended things in a good place in the finale.
"My favorite thing about 'Parenthood' is that they really allow the characters to actually grow ... but, you know, that's not without challenges," Whitman told Wetpaint at the ATX Television Festival in June. "[Amber] is in this relationship with this guy, who really balances her out really well, and I love who they are together and how they're figuring stuff out, but they're also really young and they have a lot of stuff to figure out about themselves ... I would hope that we get to see where their journey goes."
Even though he had yet to sign on for "Parenthood" Season 5 officially, Lauria told Wetpaint, "I felt like the writers gave us so much to deal with just so many twists and turns ... The sky's the limit for those writers. I sort of just trust the story in their hands."
Shortly after the Season 4 finale in January, "Parenthood" creator Jason Katims talked about Amber and Ryan's future with The Hollywood Reporter. "The intention of that moment in the montage was supposed to be a very playful moment of them looking at these rings at a time when they felt so positive about their relationship and so in love. But it wasn't like, 'Let's buy one of these rings' at that moment," he said. "It was a playful moment that could be foreshadowing for next year. Their relationship has been so great, it's something we'd love to continue to explore. I certainly think there's a lot to explore with how that relationship seemed to have so much going on. I'd love to have Matt back."
"Parenthood" returns for Season 5 on Thursday, September 26 at 10 p.m. ET.