If you plan to visit all the national parks on your next road trip, you just might be out of luck, unless you have access to a space shuttle. Two lawmakers have proposed a bill that would establish a national park on the moon.
The bill would protect artifacts left on the moon's surface by the Apollo missions between 1969 and 1972.
"The Apollo Lunar Landing Legacy Act will ensure that the scientific data and cultural significance of the Apollo artifacts remains unharmed by future lunar landings," Maryland Congresswoman Donna Edwards, who introduced the bill along with Texas Congresswoman Eddie Bernice Johnson, said on the House floor.
For instance, Russia may have plans to conduct a manned moon mission by 2030, according to Space.com. And the Golden Spike Company hopes to provide space tourists with a trip to the moon by 2020 -- with seats up to $750 million a pop.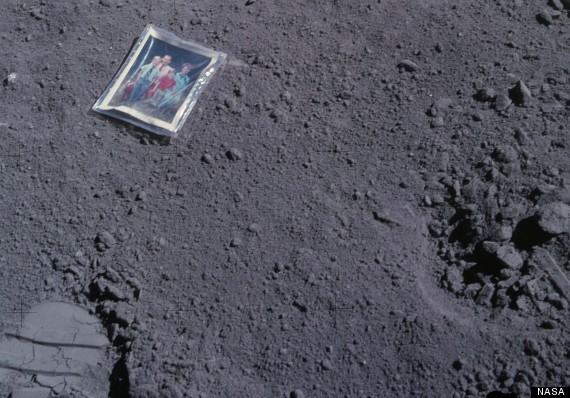 Apollo 16 astronaut Charlie Duke's left his family portrait on the surface of the moon, April 23, 1972. Artifacts like this would be preserved under the Act.
(h/t Emi Kolawole, Washington Post Innovations.)
BEFORE YOU GO
PHOTO GALLERY
Private Spacecraft